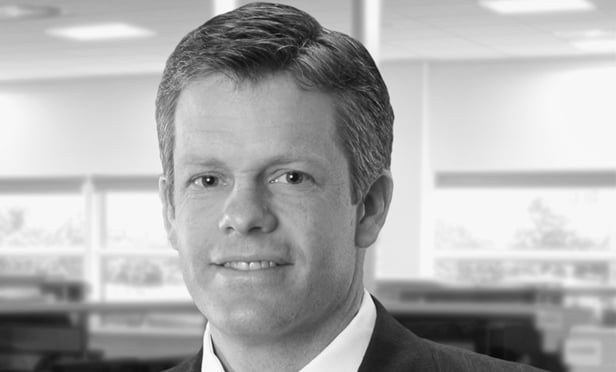 The risks and opportunities in the retail space are changing quickly, driven primarily by the rise of e-commerce. As the way we shop evolves, so too do the requirements for retail buildings and locations. For example, today stores are increasingly designed as display-suites for people to "window-shop", whereas actual sales take place online. The retail real estate market is shaped by what tenants are demanding, what assets are available, what regulations are enforced and what financing options are available. So how do you ensure your next retail project is a success in this changing market? For those investing in or financing retail developments, what are the key things to consider when embarking on their next retail project.
1. Remember the Future Technology is quickly changing how we use retail assets, and creating a risk of building obsolescence in its path. For example, just think about how next-or-same-day delivery of online purchases has created a need for urban, centrally located distribution centers with storage systems that allow for superfast sorting of products. This has replaced the demand for the influx of major suburban distribution centers that were built near freeways and train-lines only a few years ago. These must now adjust to avoid becoming obsolete. Similarly, driverless cars are expected to hit our roads within the next decade, and will fundamentally change how our cities – including retail developments – are designed. Our CEO Joe Derhake has talked extensively about how technology creates a risk of building obsolescence, see for example here.
So when buying or financing retail projects, it is important to remember that you're building or buying into the future. Developers and lenders should think about how the real estate space will look when the shopping mall is completed several years down the track, or ask themselves "How will shoppers use this space 10 years from now?" A site feasibility study should consider future uses and risk of obsolescence.
2. Be Realistic about Brownfield Risk With a growing shortage of well-positioned land to build, many retail developers are increasingly focusing their efforts on infill projects. Although the risk of environmental contamination is higher for these sites, brownfield development can be a feasible and rewarding option in today's competitive market. Contaminated sites are no longer something to be scared of, or walk away from. Not surprisingly, we're seeing that retail investors and developers are increasingly willing to tackle environmental issues to make a deal or project feasible. Issues like vapor intrusion concerns that were once considered to be deal-killers are increasingly seen as a challenge worth solving.
As long as you (or your consultant!) understand all applicable regulations, and know about the best way to assign risk, evaluate cost effective solutions and get financing, infill sites can be a great option for retail development. In fact, so long as the problem is fully understood, some developers and investors argue that environmental contamination can actually create opportunity: this is because contamination can help weed out competition and lower acquisition costs, enabling savvy buyers to swoop in and get a good deal. Obtaining a Remedial Cost Estimate (RCE) to put a dollar amount on the issue is key. Also, there are clever ways to leverage the clean-up process to improve ROI. For example, you can save on costs by incorporating the remediation process into the design stage (i.e. installing ventilation or parking garages where contaminated soil needs to be excavated anyway). Taking advantage of available financing options is also key to making an infill project a success. At the federal and local level, there is a range of available economic incentives and financing tools that can be applied to offset the cost of assessing and fixing the environmental issue.
3. Get More Out Of Your DD Every real estate transaction or development will require some level of due diligence, but when it comes to optimizing your investment in a retail project it can pay to do more. Work with a provider who can leverage the DD process to save money, identify better opportunities, and create better returns for you. How? Most importantly, be proactive. Ask your DD consultant to look for opportunities to improve the building as part of the building assessment. In addition to the standard repairs and replacement costs, your consultant should provide budgets upgrade options to answer questions like: "Should I invest in a seismic retrofit?", "How can I improve tenant satisfaction?" Working with a multi-disciplinary provider who can not only assess the property and the deal, but who can offer solutions at the same time will pay off. Take advantage of consultants who have a local presence to help get the design team moving sooner. Engaging a consultant early on to do a preliminary feasibility study while you're still considering multiple sites can reduce contingency costs. Preliminary design services such as simplified as-built CAD drawings will provide important information about existing site conditions – including topography, the location of streets, fences and other existing improvements, the presence of mechanical/electrical/sewer/water utilities, evidence of underground contamination etc.- that can be used as the basis for the design of the proposed project. Getting in early allows solutions to any issues found to be leveraged by working them in at the design stage.
4. Be Smart About Risky Tenant Types and Operations Certain high-risk operations like drycleaners, gas-stations and auto servicing stations that are often found in shopping centers can expose the shopping center owner to significant environmental risk because of hazardous chemicals they have historically used. For example, dry cleaners often used tetrachloroethylene (PCE), a highly volatile chemical which is common source of groundwater pollution. Today the industry has a better understanding of vapor intrusion issues, and there is a greater regulatory focus on it, which means that a release site that previously received closure may in fact still pose a vapor intrusion risk. Remember that the (former) presence of a drycleaner or other high-risk operation does not need to be a deal-killer, but any ongoing contamination and liability risks do need to be managed appropriately. Because of this, environmental due diligence is critically important before buying or lending on a shopping center property, even if there is no dry cleaner currently present. As my colleague Nicole Moore previously described in her article, key things to remember when it comes to such high-risk operations are: The older the facility, the higher the risk of contamination, but even new facilities represent some environmental risk. Human health concerns should be carefully evaluated – even closed cases may represent a risk; A Phase I ESA is a minimum during due diligence – A Phase II may also be warranted; Options such as insurance, indemnification and remedial costing can help facilitate the transaction of a contaminated site (read the full article here).
5. The Profitability of Sustainability Recognize the value of energy efficiency! Market forces are increasingly rewarding green buildings: more efficiently operated assets yield improved ROI through reduced operational and maintenance costs, improved tenant attraction and retention, and greater asset value. The growing demand for "green" buildings is driving the financial argument to invest in energy upgrades: tenants want greener buildings (and are willing to pay a premium for it); institutional investors are increasingly being asked by their capital stack to demonstrate sustainability in their real estate portfolios; etc. Improved energy efficiency (and associated green building certificates) can also open the door to better financing, as it is a prerequisite for many financing programs that offer favorable conditions for loans made on "green" buildings. So for those involved in retail projects, it pays to go green – either by seeking out energy efficiency assets or by investing in upgrades to improve the building's sustainability.
Despite being under pressure, retail offers great opportunity to those CRE developers, investors and lenders who consider and adapt to the risks and opportunities that the sector faces today.