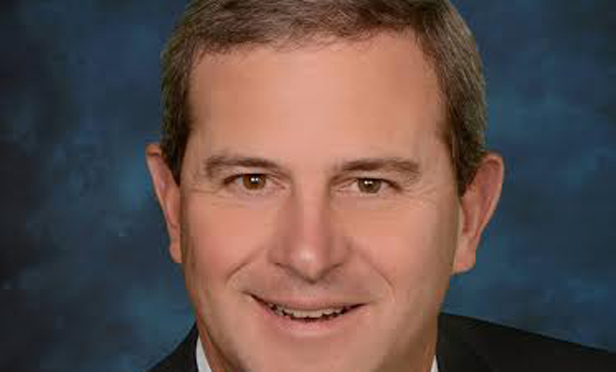 NEW YORK CITY—For anyone who may question the degree of change taking place in commercial real estate, just take a look at the shape of the modern office. Or the international flow of capital. Or the blurring lines between retail and industrial.
For Mike Lafitte, global group president for Business Lines and Client Care at CBRE, there's no better way to understand the industry's evolution than its approach to serving clients. He says that the ability to see beyond a transactional mindset and embrace an interdisciplinary approach to client strategy—advanced by top talent and leading-edge technology—are the essential ingredients to serving clients' increasingly complex needs. Superior outcomes for the client, he says, result in superior outcomes for the provider. He sat down with GlobeSt.com exclusively to discuss the shifting nature of the industry.
GlobeSt.com: So what challenges are clients facing today that they weren't three or four years ago?
Mike Lafitte: We focus on serving two core groups of clients—occupiers and investors. Occupiers care first and foremost about driving efficiencies, particularly around costs. Often, a real estate portfolio for a large global occupier client can be 100 million square feet or more, distributed around the globe—much larger than most REITs—and opportunities around efficiencies remain a priority.
But, beyond cost savings, occupiers want insight and actionable strategies that can help position their real estate as a differentiator for their business—to drive revenue, foster innovation and attract the best talent. They're looking for broad global perspectives and deep market expertise to help evaluate locations, marketplace dynamics and labor.
To meet these demands, we've built connected areas of specialization within our core business lines that focus on areas such as workplace design and labor analytics, ensuring our global footprint can be deployed against our clients' most difficult real estate challenges, anywhere in the world they compete.
Outsourcing also remains a big and growing trend. Occupier clients are asking for more assistance in managing activites outside their core business, such as facilities and construction supervision, and we believe this trend has plenty of room to run as the occupier outsourcing market is still in relatively early days.
On the investor side, our clients face a whole different set of challenges. Whether REITs, pension funds, advisors or individuals, investors are seeking access to deal flow, great execution and investment returns. They'll have a specific strategy they're trying to deploy, maybe a regional fund aimed at core- plus strategies or value-add strategies looking for opportunistic investments. While their underlying needs are very similar to occupiers in terms of operating real estate and doing transactions, the investor approach and mindset is quite different.
GlobeSt.com: We're clearly living in a much more complex world. How do you respond?
Lafitte: There has been tremendous growth in this industry. In 1984, when I started in this business, there wasn't a firm that looked like CBRE does now, with more than 75,000 employees and the global capabilities to become a true outsourcing partner. While the importance of transactions and strong execution remain critical to our—and our clients'—long-term success, actionable strategy coupled with specialized expertise are essential for navigating today's complexity.
Advances in technology are also part of this growth. While some may see technology as driving much of today's complexity, we believe that when technology is leveraged in the right way and by the right organization, the output, specifically data-driven insights, can help reveal opportunities for both growth and efficiency. For us, technology is fueling new types of engagements and delivery models, greatly accelerating the pace of change and presenting new ways to deliver value to our clients.
We are also seeing the need for deep specialization into areas of specific expertise. We're building practices in areas such as labor analytics, workplace strategy, experience design, energy and sustainability—all enhanced by innovations in technology and new types of talent in the organization. It's an incredibly exciting time for our industry and for CBRE.
GlobeSt.com: Given this change, what is your overall real estate outlook?
Lafitte: We're positive on the outlook, barring some unexpected disruption. The fundamentals of real estate are strong and the asset class itself continues to attract global capital. We've seen job growth and positive GDP. Our sector moves with the broader economy, and even though growth has been relatively slow, it's been steady.
What remains critical for occupiers, investors and the firms serving them is having strategies in place to deliver strong results through the cycle. As an organization, CBRE's business base is more diversified today than ever before, with a significant amount of our revenue coming from long-term, contractual mandates balanced with our transactional activities. This helps ensure we can continue operating from a position of strength and deliver solutions that help our clients in both up and down periods.
GlobeSt.com: Changing gears, what are some of the changes you are seeing across office environments?
Lafitte: Today, the typical workplace might be occupied just half of the time, so people are getting smarter about how they occupy space. The workplace is becoming more flexible and technology-enabled, delivering workers customized and fluid experiences. You can see this in our own footprint, where we have 50 installations of our Workplace 360 program globally, featuring initiatives including free addressing, multiple work options, collaboration areas, and a strong focus on wellness and hospitality. We have found that this new working environment helps drive our culture of collaboration. Concepts such as these aren't one-size-fits-all by any stretch, but using our own spaces as real-time learning laboratories, we are able to stay on the leading edge for our clients and help them forge their own strategies to optimize their workplaces.
GlobeSt.com: What about in the industrial and retail sectors?
Lafitte: While the industrial and retail sectors have always been closely tied, the line between them is becoming increasingly blurred as e-commerce and last-mile delivery push these traditional commercial real estate segments closer together. Both serve as proof positive of the need for real insights into what is driving the business. Retail clients are looking for and leveraging deeper analytics to better understand buying patterns and evolving consumer preferences. We're focused on helping them do just that. We own a business called Forum Analytics, which helps retailers understand demographics and locations. We're applying the same data-led approach to our industrial business, as global supply chains and logistics become increasingly influenced by data and technology.
GlobeSt.com: You speak much of outcomes. It seems to be a sort of mantra.
Lafitte: It's become part of our company aspiration. Our mission is to provide measurable, superior outcomes for our clients that directly impact their business performance and build distinct advantages for their organizations.
We are a services business and we do not produce consumer goods. Our "product" is providing our clients with market intelligence, expertise and insights to make better real estate decisions and execute with precision. Knowing our clients and their businesses intimately, listening to the voice of that client, and applying the right teams and solutions to drive outcomes, is our highest calling. We believe that if you have great talent, global scale and innovative resources, you have a winning formula for delivering consistently powerful clients outcomes. The outcomes for CBRE will follow.