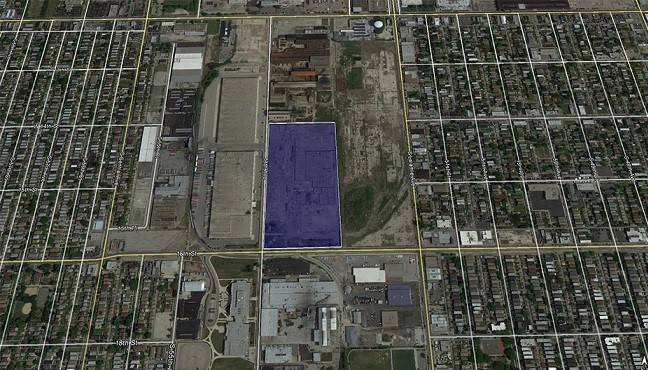 CHICAGO—Commercial real estate experts told GlobeSt.com earlier this year that Chicago's industrial developers were not going to slow down their record-setting pace for new construction, and so far, that looks like a solid prediction. Bridge Development Partners, LLC, has become just the latest firm to begin yet another major speculative project. But this development will be in Cicero, a town that has not seen a new, modern, speculative building in roughly ten years.
Several months ago, the company acquired 18.5 acres in Cicero, and it now plans to develop Bridge Point 290, a 323,343 square foot industrial facility, on the site.
For the past decade, most of the newest industrial development in the immediate area has been farther west along I-55, or just to the south in the town of McCook. But those areas are now quite dense, and builders like Bridge have been looking for alternatives.
"I-55 is probably the most institutional submarket we have in the Chicago region, and ten years ago it was still considered a bit of a greenfield location," Steve Groetsema, principal and Chicago market officer at Bridge Development, tells GlobeSt.com. "But over the last three to four years, the perception of I-55 has changed, and it's now considered very mature; there is very little land available."
McCook may have seen more new development than Cicero due to the availability of land. Several of its manufacturing sites, including a General Motors plant, were shuttered in recent years, Groetsema says, and that opened up opportunities for developers such as Bridge and CenterPoint Properties.
The delay in getting new development started in Cicero "is not from a lack of demand," he says. Bridge's new site, for example, located at 1531 S. 54th Ave., was formerly home to a General Electric manufacturing facility, and GE had to do some environmental cleanup before the property was ready for use.
"Cicero is not an alternative to I-55," he adds. I-55, and to some extent McCook, are well-suited for regional operations, but due to its proximity to the city, "Cicero is on the shortlist of ideal locations for last-mile distribution into Chicago." It is located less than one mile from I-290 and less than five miles from I-55. And Ogden Ave., 2.5 miles to the south, provides easy access to Chicago's West Side and downtown areas.
George Maragos and Nicole Mentone of CBRE represented GE in the land sale. Groetsema says CBRE marketed the property to a select group of developers thought to have the best chance of completing a successful project. "We were selected as the winning bidder."
Bridge plans to complete the project by February 2018. The distribution facility will feature 36' clear ceilings, 50 docks, 77 trailer positions, parking for 273 cars, and an ESFR sprinkler system.
Premier Design + Build Group will act as general contractor, and Cornerstone Architects as architect. George Maragos, Mitch Adams and Nicole Mentone of CBRE will help Bridge lease the building.