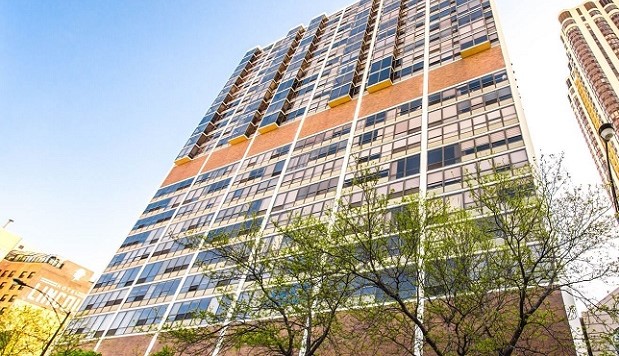 CHICAGO—As reported in GlobeSt.com last week, an increasing number of condo associations in Chicago are looking to sell their buildings to developers that plan to convert the units into rental apartments. Strategic Properties of North America for example, just bought Bel Harbour, a 207-unit building at 420 W. Belmont Ave. in Lakeview, for $51.5 million. The same firm also completed the $35 million acquisition of Clark Place Condominiums at 2625 N. Clark St. in December.
Several other condo associations on the city's North Side and its downtown have hired brokers to examine the possibility of selling. And experts say several factors, including the demographic reality that millennials still prefer to rent, and the high costs of new construction, means the condo owners should find developers willing to buy.
"It's not so surprising in light of the existing barriers to multifamily development in the city, and it will probably be the case for a few more years," Sonny Ginsberg, an attorney with Ginsberg Jacobs, tells GlobeSt.com. He has represented buyers and lenders on these kinds of deals, and spoke on a panel at Marcus & Millichap's recent Multifamily Forum in Chicago, where condo deconversion was a big topic.
He also believes it's possible the trend will expand beyond the downtown and popular lakefront neighborhoods on the North Side. There are a number of older condo buildings along the South Side's lakefront with deferred maintenance issues, and that may make their associations willing to sell at attractive prices.
But he cautions that any group of condo owners contemplating a sale needs to do their homework. Associations need to gain agreement from 75% of their members to sell the entire property to a developer, and reaching that threshold means each individual has to feel if they were getting a fair value.
"It's hard to implement on a unit-by-unit basis," Ginsberg says. The fair value of a particular unit is based not just on size and number of bedrooms, but on which floor it's on, whether it has an obstructed view, whether it's a corner unit, its condition, and other factors.
Not doing this type of work could result in failure. A recent attempt to sell the South Loop's River City, for example, failed when only 58% of owners in the 448-unit complex approved the proposed deal. "The best people to come up with a value is the condo association," Ginsberg says, but in the case of River City, an investor had gone to the owners with a proposed bid.
In contrast, the owners of Bel Harbour and Clark Place Condominiums brought on CBRE to figure out values and field offers. And Ginsberg says the recent moves by other condo associations seem more likely to be successful. The owners of Kennelly Square at 1747 N. Wells St. in Old Town, and Park View Tower at 2740 N. Pine Grove Ave. in Lincoln Park, for example, have brought in brokers to handle any possible sales.
"It's a good sign that associations are getting out in front and doing their due diligence."