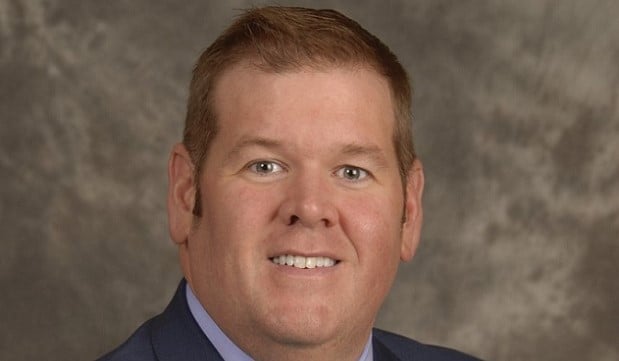 CHICAGO, INDIANAPOLIS—The rise of e-commerce has been a big shock for American retailers, and has undoubtedly played some role in the proliferation of empty big box spaces in many markets. And that has caused pessimistic attitudes among many observers of the retail scene. But Larry Davis of CBRE feels that the naysayers are getting it wrong.
"This doesn't have to be a doom-and-gloom scenario," he tells GlobeSt.com. "A lot of the spaces coming back on the market are located in desirable trade areas."
The solution can sometimes be difficult to see, as many of these declining retailers, including Sears, JCPenney, and other more local outlets, have occupied their respective spaces for decades. But the Indianapolis-based Davis believes the potential user pool is actually quite wide.
Companies providing healthcare services, self-storage, discount general merchandise, entertainment, home furnishings, and others, are on the lookout for space. "We've even has a client that has agreed to transform a former Walmart space into an e-commerce, last-mile distribution facility."
And this is not the first time landlords have had to contend with a wave of store closures, he adds. In fact, today's landscape looks a lot like it did in 2008 and 2009. A fairly significant number of retailers, including Circuit City and Linens-N-Things, closed their doors in those days. However, "in most cases, that space was readily absorbed."
Davis has already seen signs that this could happen again. The CBRE team in Indianapolis, for example, has just begun seeking a tenant for a space in the southern portion of the city once occupied by a hhgregg store. The Indianapolis-based retailer was a fixture for decades in the metro area, and this particular location, near the suburb of Greenwood, has high traffic numbers, good demographics, and a group of still-healthy retailers.
"It's got all the right components," Davis says. "We don't even have a sign up yet, but people are already knocking on our door."
Locations like that could be considered "low-hanging fruit." But Davis also believes that, considering the remarkable creativity of American retailers, landlords could fill other spaces as well.
Weekends Only Furniture, a St. Louis-based retailer that got started in the late 90s, expanded to the Indianapolis region in 2015, and took more than 90,000 square feet once occupied by Burlington at 8315 Center Run Dr. in Castleton. In the last month, Indianapolis has seen Bob's Discount Furniture, which is expanding throughout the Midwest, open one store at 8603 Allisonville Rd., also in Castleton, and another at 7565 US 31. Both locations were former Kittle's Rooms Express outlets. Furthermore, Fresh Thyme Farmers Market, a new healthy food grocer, now has seven locations in the metro area.
"One thing retail has always done is innovate," Davis says.
And the big changes in other sectors means landlords don't have to depend completely on new retailers. US healthcare providers have reconstructed the delivery model, and now want their locations spread out rather than centralized in one big hospital campus.
That has given a boost to the Indianapolis region. St. Vincent, a healthcare provider, has opted to open four "micro-hospitals" there, and the one in Castleton will be on a site that once held a furniture store.
Still, a significant amount of space is coming back to the Indianapolis market, and Davis says this pattern is occurring across the US. "It's certainly going to shift to being a tenant's market for some time."
But Davis also just returned from the International Conference of Shopping Centers' RECon conference in Las Vegas, where he encountered a lot of optimism. "I can't think of a year where we've had as much activity. There continues to be strong demand, and there are plenty of retailers looking for quality locations."