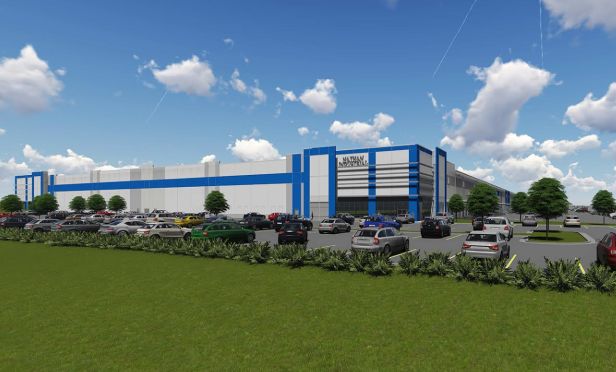 ATLANTA—US industrial hubs posted the strongest growth in prime logistics rents for the past year, and Asian markets remained the world's most expensive as demand for top-quality warehouses and distribution centers continued to outpace supply globally.
That's according to CBRE's second-annual Global Industrial & Logistics Prime Rents report. All told, the report found prime rents in 70 major markets across the globe increased by 2.2% on average in the first quarter of 2017 compared to the same period a year ago. That growth rate continues a string of several years of growth in the measure.
(How does Savannah's port impact Atlanta's metro? Get one take).
Where does Atlanta fit in? The prime rent growth in the city shifted about 9%.
"Atlanta's industrial market continued its record setting pace by registering almost 6.5 million square feet of net absorption for the second quarter of 2017, bringing the total through the second quarter of 2017 to a whopping 13.35 million square feet of net absorption—more than 2.2 million square feet ahead of mid-year 2016," Todd Barton, CBRE first vice president, Industrial & Logistics, tells GlobeSt.com. "Since emerging from the downturn in 2011, our industrial market has absorbed a staggering 87.5 million square feet of space."
Five of the 10 markets with the biggest prime-rent gains of the past year are in the U.S., led by Seattle with a gain of 16.9%, Pennsylvania's Lehigh Valley (up 10 percent) and Oakland (up 9.3%). Two U.S. markets cracked the 10 most-expensive markets: Oakland was ninth at $8.73, and Los Angeles/Orange County was 10th at $8.52.
"Overall asking rental rates [in Atlanta] have seen a $1.21 per square foot increase," Barton says. "The vacancy rate during that time has dropped from 13.7% to 7.4% as of Q2 2017. Market fundamentals remain in check, with strong tenant demand and controlled speculative development. Even while enjoying sustained rental rate growth, Atlanta remains one of best values in terms of quality industrial product and the overall cost of doing business."
(Atlanta is breaking records on this commercial real estate front. Check it out.)