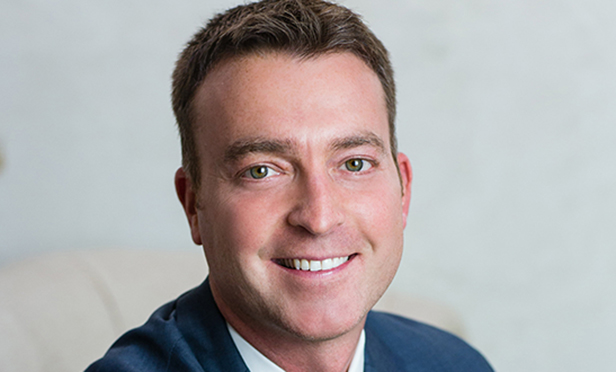 NEW YORK CITY—It's no surprise that the white-collar workplace is undergoing massive technological and sociological changes. In the midst of rapidly advancing technologies and a new and rising workplace demographic, employers are in a heated war to attract and retain talent. They aren't alone: office building owners are simultaneously in a war to offer the amenities and services that will attract and retain tenancy.
Enter CBRE 360, a tech-based offering that will be embedded within major CBRE business lines, including Global Workplace Solutions, Asset Services and Advisory & Transactions, and designed to achieve both ends—by giving primary focus to the ultimate end-user—the employee. The global service provider has brought on board Andrew Kupiec, who previously led North American operations at Zipcar, to lead the team that will bring 360 to global life. He sat down recently with GlobeSt.com to discuss the strategy.
GlobeSt.com: Obviously, Andrew, the workplace is in a state of radical change. How would you characterize the new realities of the marketplace?
Andrew Kupiec: Yes, the workplace is undergoing a dramatic transformation, and it's a really exciting time in commercial real estate. Some of that is driven by the relentless pace of technological change. In addition, there are major demographic shifts, so by 2020, more than 50% of the workforce will be made up of millennials, and they come with new expectations. There's a rapidly evolving work/life integration question surrounding what employees want and need in order to be productive.
Those overarching pressures on the market are forcing organizations to think more deeply about how to compete for talent and how the workplace plays into that. In 2017, CBRE surveyed a large number of our occupier clients, and almost two-thirds responded that workplace amenities would be the most pressing and important real estate factor for the workforce not only in 2018, but beyond.
So it's not surprising that organizations are focusing more than ever on how to deliver work environments that put people and the need for productivity, connectivity and hospitality at the center of design. They're looking for solutions that are flexible and that give employees a competitive edge but are still cost-effective. The new realities of workplace change are here to stay, and they pose an interesting opportunity for CBRE.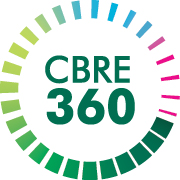 GlobeSt.com: How does this tie into some of the changes your own workplaces have undergone in recent years?
Kupiec: This is a journey that we've been on for years as we evolved our own offices into 'free-address', open-format environments. We asked what experiences our employees wanted, and we tested and tried various solutions. We used our own workplaces as an incubator as well as for data analysis. We're taking a lot of that internal learning, overlaying more technology and applying it to the market with the birth of CBRE 360.
GlobeSt.com: So, please, talk us through the new initiative.
Kupiec: It's a global capability designed to enhance the workplace experience. We execute on that by integrating traditional core building services such as management of maintenance, security and document services, and combining those with such amenities as concierge services, food and beverage, wellness, events, all the things that tenants and employees are asking for.
There are two big takeaways here. First is that the employee comes first. We're asking ourselves, our teams, how do people want to work? What tools and services do they desire so ultimately their experience at work is refreshing and engaging? The other takeaway is that we're layering in digital technologies to help create a customized, personalized workplace environment, and we're making it totally app-based.
GlobeSt.com: You said employees come first. Doesn't budget have to come first?
Kupiec: The cost of acquiring and retaining talent is the most expensive part of any corporation's P&L. Yes, there needs to be a fiscal approach, but if you can't attract the right people, you've lost the war for talent. And if building owners don't have the right amenities and technologies, they won't lease their spaces. Corporate users and investors are willing to invest in solutions that will differentiate them.
GlobeSt.com: So let's talk about value—at both the tenant and the investor level.
Kupiec: For occupiers, think of users who can use the app to reserve workspaces and invite colleagues to collaborate. Think of a multi-floor building where employees have turn-by-turn navigation to find colleagues and specific spaces that fit the type of work they need to do. Employees can use the app every day as part of their work journey, from the minute they get up until the end of the day. This amplifies the brand and delivers experiences that will impact their productivity and engagement.
For investors, this is all about making a building more attractive and more competitive in a rapidly changing landscape. We want to help them improve tenant retention and increase asset value. Think of tenants having a burnt-out light and requesting a change using the app. Think of occupants reserving space in the fitness center or receiving local news and events or having their coffee waiting for them at the lobby barista. We believe every building that has 360—with CBRE operating that building—will be positioned advantageously in the local marketplace.
GlobeSt.com: The menu is selectable, correct?
Kupiec: Yes. We've designed 360 to be fully customizable, which in essence can give users the option to turn one feature on or turn them all on.
GlobeSt.com: In what way does your background suit you to oversee the global implementation?
Kupiec: I spent most of my career leading technology-enabled services within larger organizations, most recently at Zipcar. What's interesting about Zipcar is that everything we designed and built put the end-user first. And with Uber and Lyft, we had to go through a huge disruption. We had to understand how we innovate and strategize around a rapidly changing landscape. While commercial real estate is very different, there is disruption in the space, and there are new models and new thinking around how experiences are built.
GlobeSt.com: What does this mean for CBRE's competitive position?
Kupiec: We're uniquely positioned for this offering. We've had client after client ask how they can deliver a holistic experience. They want the technology, and they want a company that they know can deliver. In the marketplace, this will help raise the bar for services that enhance the workplace experience.