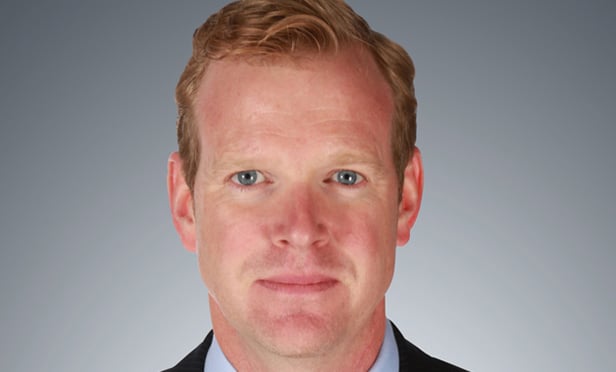 NEW YORK CITY—In this month's installment of "The Full Nelson," James Nelson of Cushman & Wakefield sat down with Jonathan J. Miller, founder and president of Miller Samuel, to discuss the tax reform impact on the residential real estate market and how it directly correlates to the commercial market.
James Nelson: How is this new real estate tax and mortgage deduction cap going to affect pricing for residential apartments in New York City?
Jonathan J. Miller: On a very macro level, in the US it really affects the East and West Coasts more than it does the middle of the country simply because that is where the high cost housing markets are. The higher the price, the more susceptible or the more impacted those properties become. I think there is a sort of overemphasis on the impact of the mortgage interest deduction. The threshold was dropped from $1 million to $750,000, but only for new mortgages. When you buy a home or refinance, you are susceptible, and you lose some of your writing off-ability. However, in New York, specifically Manhattan, as you move up in price, the probability of someone having a mortgage drops sharply. For example, in the Elliman Report that we just released for 4Q17, about 90 percent of any transaction $5 million or above that closed in the 4Q17 was an all-cash sale. Therefore, the mortgage interest deduction is this rather overblown entity. The real concern is the issue with property taxes and state or local taxes (SALT), where the deduction is capped at $10,000, which is nominal in the scope of what people pay for real estate taxes here.
Nelson: How great of a concern is the added elimination of SALT? Do you feel that luxury pricing will take a greater hit if high net-worth people may choose to establish residence in lower or no income tax states instead?
Miller: I certainly think that is a very real component, but I am not quite sure how large that contingency will end up being. Another way to look at it is if you are buying a $20 million apartment, and your annual real estate taxes are $150,000, and you have a $10,000 cap on property taxes that you can deduct, then you have $140,000 more in exposure. The first thing that happens with the cap of SALT is that over the next two years, you are going to have this period of price discovery where buyers swoop in the second they see an opportunity to buy something for less. I think that the first thing you are going to see in the multifamily market is a slowdown in transaction volume before you see any kind of change in price. It is going to take a while to find some sort of equilibrium.
Nelson: Are there any positives for New York City residential with this new tax reform?
Miller: Yes, I do and I think the way to think of it is that the high end rental market is the soft spot of the market. The supply has been static in the lower half, because there has not been development for those price points. Commercial landlords benefit by being able to make deductions as usual. In the short term, the potential slowdown in high end sales may help the high end rental market somewhat, although heavy volume of new luxury product continues. I think that this is about a two-year adjustment period, and then it becomes set.
Nelson: In looking at average pricing and velocity over the past 10 years, how does residential real estate track with commercial real estate?
Miller: It is hard to distill. One of the reasons for the massive volatility in the indices that we created for commercial is that there is so much capital out there looking for a home, and there is not nearly enough inventory. Nationally we have the same chronic shortage problem with inventory. In New York, we have a chronic shortage at the lower half of the market. All of the development has been at the high-end. The phrase "affordable housing" as it relates to residential real estate has really become part of the lexicon in a big way over the last five years. The product being created is skewed high-end, which leaves the lower half of the market static in supply but population growth and job growth, creating price pressures, reducing affordability across the board. And that's a challenge that we have in the market.