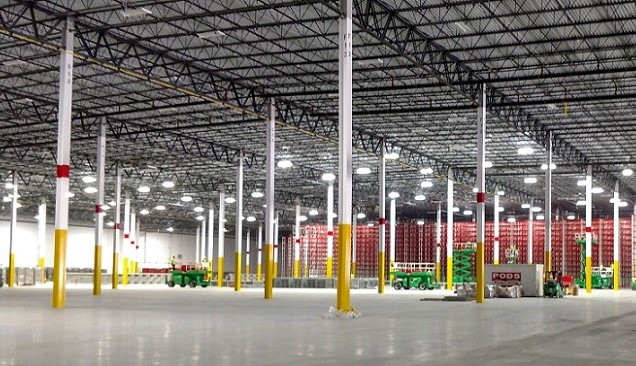 DETROIT—The last few years have been stellar ones for the Detroit region's industrial market, and robust demand should continue fueling expansion throughout 2018, according to a new report from Newmark Knight Frank. What makes this forecast remarkable is that the automotive industry, the economic backbone of the region, has hit a plateau after a period of staggering growth. But new sources of strength should keep the overall vacancy rate at a historic low and sustain record-breaking levels of new construction.
"Our market is getting more diverse," John DeGroot, research director of NKF's Detroit office, tells GlobeSt.com. "The automotive industry has slowed down a little bit, but we're seeing the e-commerce sector, along with the medical supply industry, filling in and creating additional demand."
He adds that the automotive sector remains quite strong, and this slowdown is only in comparison with the healthy growth of the post-recession years. Developers currently have about five million square feet of new space set for completion in the coming year, and auto companies or suppliers should occupy roughly half that total.
"The Detroit industrial real estate market is on its seventh year in an expansion mode that has resulted in a vacancy decline from 16% to just 5%, over 51 million square feet of absorption, and 66 construction deliveries totaling 8.8 million square feet," DeGroot says.
Amazon, naturally, has played a big role, even though Detroit is not a regional hub like Chicago or Indianapolis. "They are getting as close to their customers as possible," DeGroot says. The company just opened up a one million square foot facility in Livonia, started construction on a 850,000 square foot one in Romulus near the airport, and also recently began developing another one million square footer just north of the city in Macomb County. Once Amazon finishes the facilities, "they will probably have the metro area well-covered."
These moves by the internet giant also helped drive up the region's overall absorption and construction levels. In 2016, absorption totaled 7.6 million square feet, while new construction totaled 1.9 million square feet. And in 2017, the market recorded more than 6.9 million square feet of absorption and 4.3 million square feet of completed new construction.
The slight tapering off of automobile sales may not last, DeGroot adds, giving Detroit even more potential strength. "If the national economy continues to grow, we could see further demand from the automobile sector, and that would push our absorption and rental rates even higher."