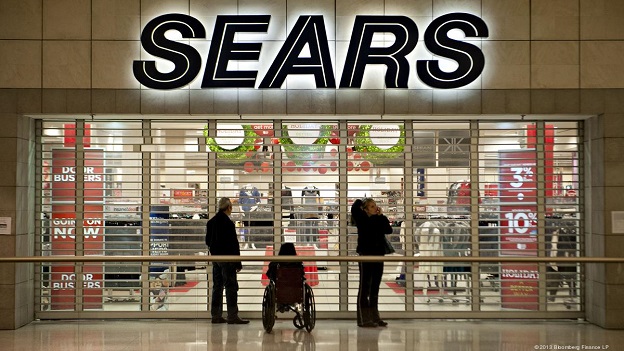 CHICAGO—As reported earlier this week in GlobeSt.com, a new report from Cushman & Wakefield shows that nearly 9,000 major chain stores closed in 2017, more than double the number in 2016 and even more than the number of closures in any year during the Great Recession. And in 2018, the retail world will receive a similar set of jolts.
In just the first few weeks of the new year, Sears announced it will close 64 Kmart stores and 39 Sears locations, while Macy's has confirmed 11 more store closures as part of a multi-year plan to downsize. More bankruptcies, especially among department stores, could be on the way as well.
"There are a couple of department store chains that are teetering on the edge of bankruptcy," Garrick Brown, the C&W's vice president of retail research, tells GlobeSt.com. These include Sears and Bon-Ton. But no one knows how bad the damage will be.
Brown says much depends on how bankrupt companies get restructured. In Sears' case it's still possible that the healthier portions of the chain can continue and thrive. Sears Automotive, for example, could make it through a bankruptcy proceeding, and the 900 or so Sears Hometown outlets, smaller versions of the big department stores, are also more likely to survive.
But even if those portions remain in business, other retail chains are under pressure to reduce their footprints due to e-commerce, says Brown. Wall Street has been pushing troubled retailers to shrink by about one-third, and Macy's still has a way to go to hit that target. And even though JCPenney, which has more than 1,000 locations across the US, does not appear to be in danger of bankruptcy, it also needs to shrink.
And these moves could have unpredictable impacts. Many smaller tenants will not want to continue paying rent for spaces within malls abandoned by anchor tenants, Brown points out. "It will set off a second round of strategic closures."
Mall owners, however, may have a way to fight unwanted shutdowns. Simon Property Group recently sued Starbucks when the Seattle giant announced in July plans to close all 379 of its Teavana stores. Simon scored a modest victory when the judge hearing the case ruled Starbucks had to fulfill its leases and keep 77 locations open. The two companies settled the dispute last week, but did not disclose the terms.
"It's a masterstroke from Simon," Brown says. The message to other retailers: closing underperforming stores "might not be as simple as you think." Some have questioned the ruling, but the settlement means it will not be further contested. Retailers need to ask, "do I want to get involved in expensive litigation? It's still a big question mark."