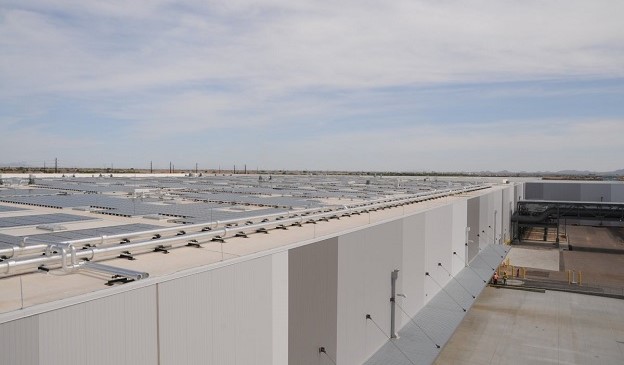 CHICAGO—The global data center market has been surging for several years, and experts believe this record breaking growth will continue for the foreseeable future. JLL attributes much of the recent growth to the need for cloud services, and according to its just-released 2018 Data Center Outlook, even after a record-shattering 2016, cloud operators kept up the pace across all major North American markets in 2017, taking around 25% of available data center space in many cities.
And North America is in many ways the focus of this global industry. Overall, North American markets account for more than 60% of the near-400 megawatts currently under construction around the world. Las Vegas/Reno leads the way (40 MW), followed by Toronto (39 MW), Chicago (34 MW), Dallas/Fort Worth (22 MW) and Northern Virginia (22 MW). And although many US occupiers were looking to expand their global footprint in 2017, developers in the US and Canada finished 363.5 MW of new inventory last year.
JLL expects that new US development will remain roughly the same in 2018, but may slow down in the top markets while accelerating in secondary and tertiary markets.
"It's getting hard to find development sites in Northern Virginia," Mark Bauer, managing director and data center solutions co-lead, JLL, tells GlobeSt.com. But the necessary infrastructure, including adequate power and fiber, has spread throughout the region, one of the densest in the US, and he expects area developers will begin building new capacity on cheaper land in its outlying areas.
The deliberate nature of data center developers will keep the current building boom from getting out of control, says Mason Mularoni, a Boston-based senior research analyst with JLL. "The data center guys are really savvy," and many are REITs, which "tend to be very focused on their bottom lines. We won't have an excessive amount of supply."
"We're going to continue to see companies build speculative projects, but in a conservative way," Bauer adds. Many have already bought large chunks of land in rising submarkets, and rather than simply building up capacity, "they will get the power and fiber infrastructure in place, and only build when it's needed."
According to Phoenix Business Journal, for example, both Washington, DC-based Dupont Fabros Technology Inc. and Herndon, VA-based EdgeConneX, among others, recently purchased significant amounts of land in suburban Mesa, AZ, the new home of Apple's massive command center, which should create data center demand for years.
The Phoenix region was one of the top performers in 2017, according to JLL. Absorption hit 29.9 MW, more than 80% higher than 2016 levels, with no sign of slowing.
Tomorrow: Bauer and Mularoni discuss with GlobeSt.com the great interest foreign operators have in the US market, along with the likelihood that M&A activity will continue in 2018.