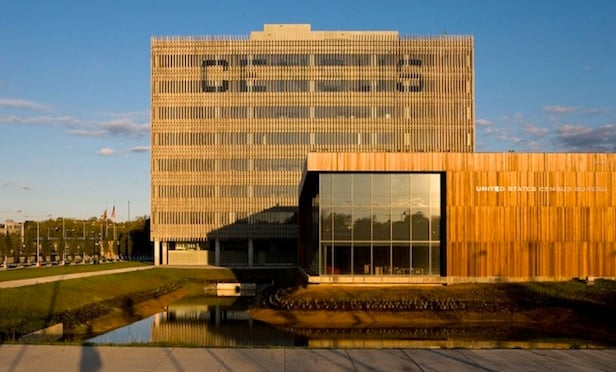 WASHINGTON, DC—Amid a general rise in residential construction activity last month, multifamily starts posted especially strong gains, according to federal data released Friday. Apartment starts were up 23.7% in January from the previous month to a seasonally adjusted annual rate of 449,000 units, while single-family starts were up 3.7%. Overall, housing starts rose 9.7% from December to an SAAR of 1.33 million units, data from the Census Bureau and the Department of Housing and Urban Development show.
January's topline total, representing the best result since October 2016, exceeded the projections of analysts polled by Reuters and Bloomberg News. The consensus figures reported by both organizations were similar at around 1.23 million units for the month.
"The growth in production is in line with our reports of solid builder confidence in the housing market," says Randy Noel, chairman of the National Association of Home Builders and co-founder of custom builder Reve Inc., based in LaPlace, LA. "A pro-business regulatory climate and increasing housing demand are boosting builders' optimism, even as they continue to face supply-side hurdles such as rising construction material prices and access to lots and labor."
That being said, economists at IHS Markit noted that although January's total of multifamily starts was one of the highest in three decades, it's not likely to mark the beginning of a long-term trend. Of the spike in January apartment construction, IHS Markit's Ben Herzon and Patrick Newport write, "We attribute this to noise, and expect a fairly sharp decline in February."
Good as January's numbers were for housing starts, they were even stronger for permitting. Overall permit issuance rose 7.4% for the month to an SAAR of 1.4 million units, a post-recession high. Multifamily permits increased 26.5% to 530,000 while single-family permits slipped 1.7% to 866,000.
Permitting was up 92.5% in the South and 17.1% in the West for January, while it declined 2.6% in the Midwest and 21.7% in the Northeast. "This continues to be a recovery led by the South and West, which now account for about 76% of total permits, up from 72% 10 years ago," write Herzon, executive director, Macroeconomic Advisors by IHS Markit, and Newport, executive director, US economics with the firm. "Housing permits in the Northeast and Midwest have hardly advanced since 2015."