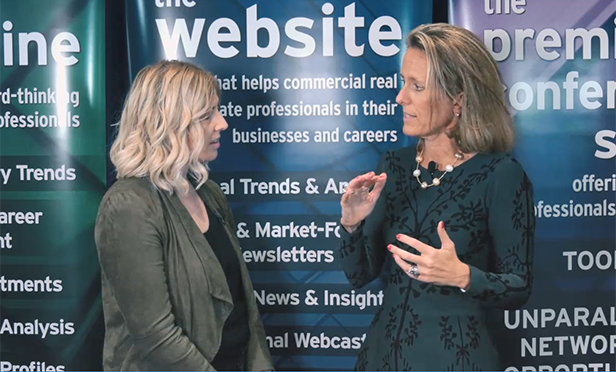 SAN DIEGO–Hilary Provinse is something of an icon in the commercial real estate industry. Following a successful run on Wall Street, she spent 15 years at Fannie Mae, most recently overseeing the agency's multifamily debt lending activities and customer engagement and supervising a team of 85 professionals across the country.
Now, she has joined Berkadia as EVP and head of mortgage banking. At the MBA CREF's/Multifamily Housing Convention & Expo 2018 in San Diego, we sat down with Provinse for an exclusive interview to talk about her career in a business that is generally dominated by men and how the industry is changing to be more inclusive.
You'll also hear:
Why she has hopes for a 50-50 ratio of men to women at future MBA conferences;
The importance of mentorship to the industry's changing demographics;
How her new position differs from her time at Fannie Mae; and
The firm's plans to be a disruptor in 2018.
Press play to hear more.