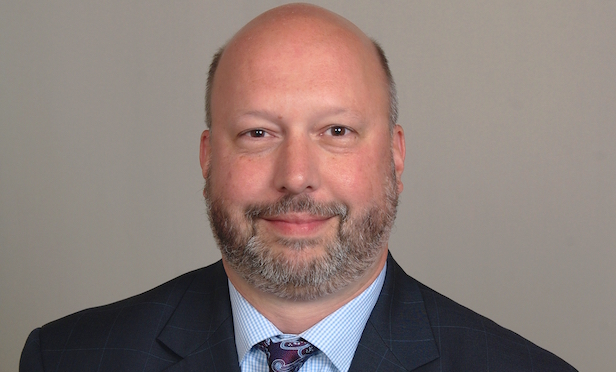 PITTSBURGH—Well, it looks like there is something new under the sun after all. Welcome to the world of Real-Time Payments (RTP), and, according to Ron Rockovich, sales executive for PNC Bank's Treasury Management Real Estate group, the network is coming to a financial institution near you.
GlobeSt.com: What exactly are we talking about when we say Real-Time Payments, Ron?
Ron Rockovich: This is really the first new foray into the payments landscape in the past 40 years. As the name states, it's a platform for real-time transactions occurring between two parties in which not only dollars, but the data behind those dollars transfers. More importantly, network participants will be able to send and receive funds at any time — 365 days a year, 24 hours a day, seven days a week as well as on traditional holidays. RTP has the potential to dramatically enhance the real estate payments landscape in ways of which we have not previously seen.
GlobeSt.com: How does RTP fit into the current payment landscape?
Rockovich: We've begun to use same-day automated clearing house (ACH) for business-to-business and business-to-consumer transactions such as last-minute payroll and other financial transactions that need to be settled on the same business day. Same-day ACH accelerates the payment cycle from a standard one- to two-day settlement to current day settlement, but ACH remains a batch process and funds are not always made available throughout the day.
RTP can be used by businesses to send payments to other businesses, government as well as consumers and the funds can be made available in real time. RTP will support faster payments with more detail than wire and ACH supports.
RTP's capabilities go beyond transfer of funds in real-time. RTPs are secure and irrevocable and also have built in end-to-end payment acknowledgement, which removes the guesswork and overhead costs resulting from follow-ups. A significant benefit is created with the Request for Payment function, where payments generated in response to the request remain linked to the request for seamless reconcilement.
The network's multifaceted messaging capabilities also allow for two-way dialogue between sender and receiver as it pertains to the transaction while keeping the information and the payment linked for easy reference.
GlobeSt.com: Who owns the Real Time Payment Network?
Rockovich: The Clearing House (TCH) operates the Real Time Payments network. TCH was formed in 1853 and is a member-owned organization, which includes PNC and 24 of the world's largest commercial banks. It operates industrial-strength payment systems at the center of the banking industry and in addition to the RTP network. It also operates EPN in support of ACH processing and CHIPS in support of wire-transfer processing.
GlobeSt.com: So what does RTP do for the real estate industry?
Rockovich: As you know, real estate comprises many property types and many kinds of tenants. Because of this variety of constituents, the attendant data can be all over the place. For instance, rent collection is often a challenge for multifamily operators. Tenants might not always be as mindful of due dates as they should be. Through RTP, a Request for Payment can be addressed readily with an immediate payment of rent from the tenant. Also, RTP provides robust messaging capabilities that allow for two-way dialogue between payer and receiver to clarify payment details.
GlobeSt.com: How can real estate companies incorporate RTP?
Rockovich: There are many ways real estate companies can integrate RTP and associated messaging in their business processes. They can accelerate a payment to speed up delivery of materials for a construction project, supplies for a property manager at a building or even respond to an emergency situation. In addition, a Request for Payment can lead to improved incoming cash flows and, more important, the data that flows with the transaction can support speedier receivables posting.
GlobeSt.com: Is the platform so new that we can't yet discuss acceptance or adoption?
Rockovich: As one of the primary owners of TCH, PNC is taking a leadership role supporting TCH as this real-time clearing and settlement system takes flight. Although Real Time Payments in the US is in its infancy, we believe that RTPs could revolutionize our payments system and over time could become the preferred form of payment. Financial managers need to be aware that Real Time Payments are already here with certain TCH member Banks such as PNC receiving or originating RTPs.
GlobeSt.com: What should real estate companies be asking their banks to be sure that they can take advantage of RTP?
Rockovich: Most basic: Is your bank planning on participating in the Real Time Payments network? And what support will your bank provide if you elect to participate?
---
The article you read was prepared for general information purposes only and is not intended as legal, tax or accounting advice or as recommendations to engage in any specific transaction, including with respect to any securities of PNC, and does not purport to be comprehensive. Under no circumstances should any information contained in this article be used or considered as an offer or commitment, or a solicitation of an offer or commitment, to participate in any particular transaction or strategy. Any reliance upon any such information is solely and exclusively at your own risk. Please consult your own counsel, accountant or other advisor regarding your specific situation. Neither PNC Bank nor any other subsidiary of The PNC Financial Services Group, Inc. will be responsible for any consequences of reliance upon any opinion or statement contained here, or any omission. The opinions expressed in this article are not necessarily the opinions of PNC Bank or any of its affiliates, directors, officers or employees.
PNC is a registered mark of The PNC Financial Services Group, Inc. ("PNC")
Bank deposit, treasury management and lending products and services are provided by PNC Bank, National Association, a wholly-owned subsidiary of PNC and Member FDIC. Lending products and services, as well as certain other banking products and services, require credit approval.
©2018 The PNC Financial Services Group, Inc. All rights reserved.
Ron Rockovich
Senior Vice President, National Sales Manager
PNC's Treasury Management Real Estate Group
Ron Rockovich currently serves as the National Sales Manager for PNC's Treasury Management Real Estate group. His responsibilities include managing a team of sales officers, analysts and account managers within the PNC footprint as well as throughout the United States and Canada. He oversees the sales plan, strategic direction and growth and development of the team.
Rockovich has more than 24 years of experience in the retail and corporate banking sectors focusing on sales and client care and has covered the real estate sector in various capacities for the majority of that time.
He graduated from John Carroll University with a bachelor of science degree in finance.
Rockovich is a current board member of the Edgewood Club and previous member of the planning commission for the Borough of Edgewood. He is also a current member of the Association for Financial Professionals.