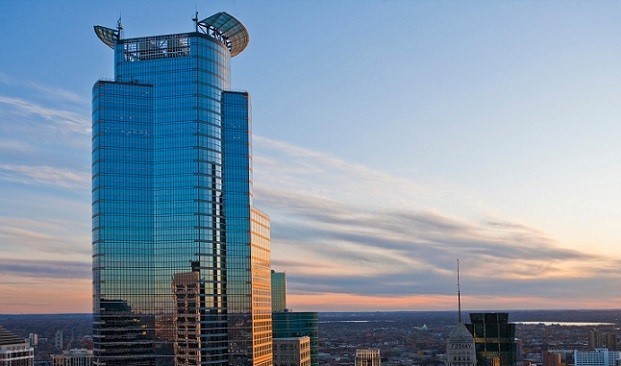 MINNEAPOLIS—A vibrant economy and solid office fundamentals has recently brought many of the most well-known investors to Minneapolis and its suburbs. Shorenstein Properties LLC just became the latest big player to secure a deal for a significant property. The San Francisco-based firm bought the landmark Capella Tower and the adjoining Star Tribune Building from ASB Real Estate Investments for $255 million. ASB made the sale on behalf of its Allegiance Fund, a $7.4 billion core vehicle.
"It was a great number for both the buyer and seller," Ryan T. Watts, a Minneapolis-based senior vice president at CBRE, tells GlobeSt.com. The property, located at 225 South Sixth St., is about 86% leased, which gives Shorenstein a chance to further boost the value through leasing, a task it understands. And ASB had owned the asset for a considerable time, so this deal gave it a chance to exit with a tidy profit.
"Last year we saw a lot of great activity in the CBD," Watts adds, and it's easy to see why. As a secondary market, the Twin Cities typically provides much higher returns than cities on the coasts, but "with so many Fortune 500 firms and a very low unemployment rate, you're not taking as big a risk."
This is not Shorenstein's first property here, but newcomers have become common. "We're still seeing new capital coming into the market," Watts adds. That includes foreign buyers, but this group tends to stay away from properties like Capella Tower, which needs a bit of work on the leasing side, and instead sticks with safe trophy properties.
In 2016, for example, HNA Holding Group Co., Ltd., a subsidiary of the Chinese conglomerate HNA Group, bought 33 South Sixth–City Center, a class A office tower in downtown Minneapolis, from Shorenstein for about $315 million. Shorenstein bought the 51-story building in 2012 for more than $200 million and set about reviving and repositioning the asset, especially its retail space, known as Minneapolis City Center. Minneapolis-based Target Corp. occupies 73% of that 1.2 million-square-foot office tower on a long-term lease.
At this point, many of the large properties have recently traded hands, so Watts says the market will probably see investment slowdown in that specific product type. But with such a healthy market, investors will almost certainly keep showing up. Therefore, although 2018 will be a year of smaller trades, Watts "believes 2018 will be similar to 2017 and 2016 in terms of volume."