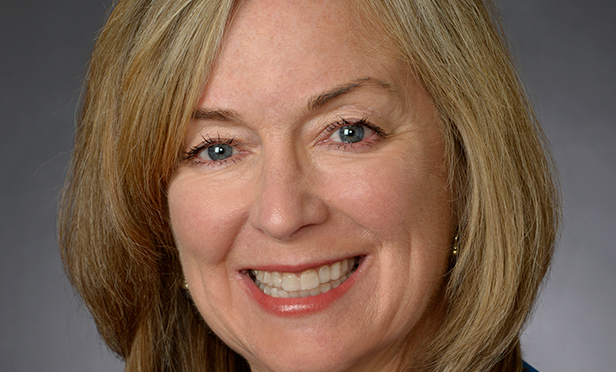 SEATTLE–Industrial developers and institutional investors are moving on from the major northwestern markets of Seattle and Tacoma for land in less populated submarkets. Vanessa Herzog, SVP and partner in the Seattle/Tacoma office of Lee & Associates, has seen it all before, and she gives the trend another two years at least.
"Historically," she tells GlobeSt.com, "when the economy retracts, everybody also retracts into the core markets." There's actually an imaginary line beyond which developers step into secondary and tertiary country, and that line separates Port of Tacoma/Fife from markets to the south of those areas. "And when people find that there's no land available to meet the large big-box distribution, they get creative and move south of that imaginary line."
This dynamic is even pushing interest farther south, beyond Fife, to Lakewood and Lacey, nearly 60 miles from Seattle. "That's where we are right now," she says.
The crowding for opportunity in the major markets, and "the uptick in lease rates and land prices," these are primary drivers of the push to the secondary markets, she says, until, that is, "there'll be a change in the economy and everything retracts again."
Herzog explains that certain projects in the South Seattle market can reach a market-topping $1.45 per foot on a monthly basis for "highly specialized space." Generating out from there, the numbers begin naturally to dip–substantially, until we arrive at Lacey, where rates used to average just below 40 cents per foot on a monthly basis, but are now climbing into the mid-40's and above. Recently we have seen another uptick in demand for the new spaces coming online this first quarter. It is unprecedented, and is changing these tertiary markets for the longer term.
There's another driver of the uptick in smaller-market activity, says Herzog. It's not a major trend yet, but, "We're seeing some logistics companies focused on same-day delivery moving to the tertiary markets to find the scalability they need–particularly, ample trailer parking–which is a big need–and newer buildings with higher clearances up to 36 feet."
Whatever their motivation, included in the deals that have started to spring up in the latter days of this prolonged economic recovery include Panattoni's 467,526-square-foot Lakewood Tacoma Gateway project. Dermody has also recently landed a major project in Lakewood–its 210,700-foot LogistiCenter at I-5, and their second foray into these markets with Meridian Campus Corporate Park in Lacey, where they are developing 318,200 SF with ample trailer parking.
Other projects underscoring the strength of the secondary and tertiary areas include:
The 97-acre Hogum Bay Logistics Center in Lacey, recently purchased by IDS Real Estate;
CRG's reported $60-million purchase of DuPont (WA) Corporate Center, where 1.3 million feet of warehouse distribution is planned;
Medline's 700,000-square-foot lease warehouse distribution center in Lacey; and
A pre-leased, unnamed 800,000 SF user, also in Lacey.
Even large, name-brand tenants are looking elsewhere to satisfy their big-box needs. There are two 1,000,000+ SF users, up to five 400,000+ SF users and a handful of 100,000 SF users actively trolling these markets, looking for space at reasonable shell pricing.
It should be noted that there is some activity pushing north from Seattle, particularly in the town of Everett, but a lack of infrastructure (read: transportation access), makes a southern push much more desirable, Herzog says.
As indicated above, buoyed by a continuing strong economy, Herzog sees more of the same as major players push farther out from the core market, looking for the opportunities they can't find in either Seattle or Tacoma. In short, and until the market turns in the unforeseeable future, she concludes: "It's a very good time."