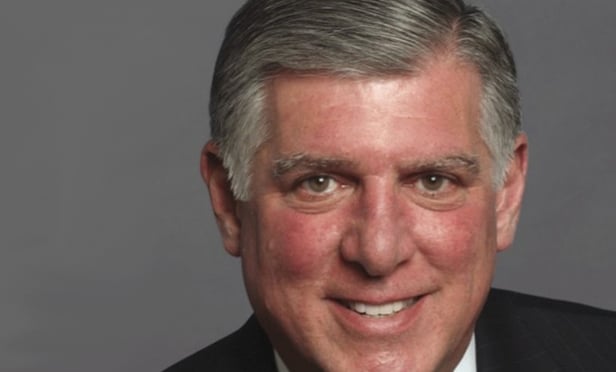 First it was books, then it was everything. Amazon is amazing; there's nothing you cannot find online through the site. And a few years ago Amazon moved further into our homes with its Alexa product, which answers everything you ask and probably reports everything you do.
More recently, Amazon fully enabled itself to provide everything one could need from a grocery store through its acquisition of Whole Foods. Of course, the e-commerce giant is also planning to provide you with all of your prescription needs by entering the online pharmacy services space. Where will it end?
Well, yesterday we learned that Amazon is poised to enter the banking business with plans to provide its millions of customers with Amazon's version of the checking account. For everyone who's wondered when Amazon would move into financial services, the day will soon be upon us.
I chuckled when the announcement indicated that Amazon would not become a bank per se, but would partner with one of the big banks like JP Morgan Chase or Capital One to deliver the checking-like service. Beware Jamie Dimon and ilk: you will be letting the fox into the henhouse, given that Amazon's $700-billion market value eclipses the combined value of JP Morgan and Bank Of America.
Once Amazon provides this new checking account-like service, Jeff Bezos will possess all of your financial information—how much you earn, how much you save, how much you spend, how generous you are in Church, and so forth. The treasure chest of data that will fall into Jeff's lap with further entrench Amazon into our daily lives. Incredible.
Job Listings
Sponsored Job HOLLAND PARTNER GROUP Regional Property Manager (VANCOUVER, WA) Manager will oversee Point of Sales process to ensure compliance with the program; monitor property performance including income and expenses; and oversee capital improvement projects.
MISSION CAPITAL ADVISORS, LLC Director/MD – Senior CRE Equity Placement Professional (NEW YORK, NY) Director will manage existing, and develop new relationships with private equity groups, family offices and other institutional investors in real estate; and evaluate feasibility of potential assignments.
MARCUS PARTNERS Principal & SVP, Development (BOSTON, MA) Position will be responsible for leading the firm's real estate development efforts; and coordinate new and proposed projects, ensuring that requirements, objectives and expectations are defined, communicated, and understood.
REALOP INVESTMENTS Analyst (GREENVILLE, SC) Analyst will support the Chief Investment Officer and Director of Acquisitions in sourcing and underwriting new acquisitions; manage and track dealflow, associated deadlines and project contacts; and build market research tables for new acquisition targets.
ROCKEFELLER GROUP Cost Manager (NEW YORK, NY) Manager will lead cost management efforts for specifically assigned projects by liaising directly with the project team in order to provide the firm with a comprehensive understanding of the project finances and quantitative risk.
BOYD WATTERSON Asset Manager (CHICAGO, IL) Position will review and approve budgets driven by acquisition underwriting and historical asset performance; prepare quarterly asset management reports and strategic plans for clients and consultants; and conduct market research and tenant-specific research.
DRA ADVISORS LLC Asset Manager, Retail (NEW YORK, NY) Manager will be responsible for strategically managing retail real estate investments to maximize property performance, asset values and investment returns.
JPI COMPANIES Senior Asset Management Analyst (SAN DIEGO, CA) Analyst will primarily focus on the reporting, metrics and strategies of a group of new construction multi-family real estate projects as well as provide support to the development, design management and accounting teams.
GOLDMAN SACHS Vice President, Loan Asset Management (DALLAS, TX) Role will have key responsibilities in underwriting/managing /overseeing loans and equity related investments; and develop and maintain market relationships with appropriate vendors and other industry participants.
U.S. BANK Corporate Real Estate-Senior Director, Portfolio Planning (MINNEAPOLIS, MN) Director will manage enterprise-wide strategic planning discipline for a portfolio with more than 3,500 locations totaling 32.5 million square feet; and create new processes drive proactive and systematic portfolio planning discipline.