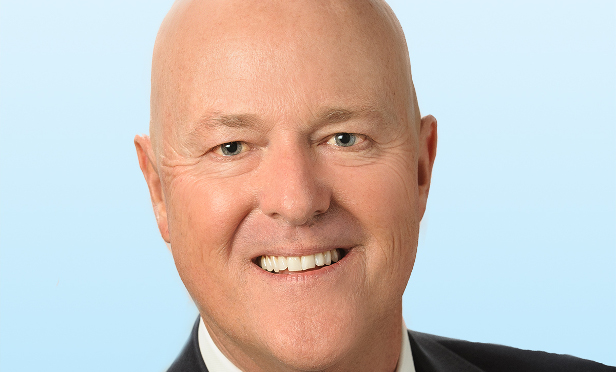 SAN DIEGO—A good location with income stream from a solid urban retail tenant is a priority for investors in high street retail, who range from institutional buyers to private-capital funds, Colliers International SVP Bill Shrader tells GlobeSt.com.
Shrader, along with David Maxwell, Joe Brady and Serena Patterson of the firm's urban property team, recently represented seller ASB/Blatteis 665 Urban 5th Venture LLC, and an undisclosed buyer in the sale of a 17,462-square-foot retail property located on the corner of 5th Ave. and G St. in San Diego's Gaslamp Quarter for $19.9 million. The three-unit property is the long-time home to Ghirardelli Café and Urban Outfitters.
Shrader says institutional investors continue to show strong demand for high street retail and that San Diego's Gaslamp Quarter, specifically Fifth Ave., continues to be an attractive investment opportunity, along with renowned shopping districts like Girard St. in La Jolla, 3rd Street Promenade in Santa Monica, Old Town Pasadena and Union Square in San Francisco.
Shrader originally secured Urban Outfitters and Ghirardelli Cafe as tenants in the late 1990s, both of which recently extended their leases. The 2,692-square foot unit between Urban Outfitters and Ghirardelli Ice Cream Shop located at 643-653 and 665 5th Ave. will become available for lease in March 2018 and will be marketed by the team led by Shrader.
We spoke with Shrader about the intricacies of transactions involving high-profile assets and broader investment trends in the nation's urban markets.
GlobeSt.com: How complicated are transactions involving high-profile properties like this one?
Shrader: There are varying levels of complexity. When dealing with mixed-use environments like this one, it's more complex. Sometimes, you're selling a ground-floor retail condo of office or condo building and sometimes it's straight retail, but the more urban it is, the more complex it gets. There are often no loading docks or space to work with, so tenancy is a little bit tighter; there's not a lot of land to deal with. That being said, this transaction involved historic, standalone buildings, and they're less complex than a typical mixed building because it's just single story.
GlobeSt.com: What trends are you noticing in investors' interest in urban properties?
Shrader: They're looking for strong demand for high street retail, and they're looking for location as well as income stream from a good, solid, urban tenant. This property checked the box for a lot of people. It starts with location. If it had been two blocks to the east, it wouldn't have received the interest it did. In a suburban area, two blocks east in terms of 500 feet is not much of a difference, but on an urban street it makes a big difference because of the density and traffic.
GlobeSt.com: What is the buyer profile for these properties?
Shrader: It's typically an institutional-type investor or a private-capital investor who's raised a fund, but it depends on if there was a development play. In this case not, it's a historic building, and the buyer was looking for trophy properties in all parts of the country. A development play attracts a different investor who might want to build a hotel or office building on the site. In this case, it was a well-capitalized investor out of the East Coast.
GlobeSt.com: What else should our readers know about this transaction?
Shrader: This had a hard-to-find value-add component, not just a straight income deal. Urban Outfitters was downsizing and going back down to its original square footage. The buyer bought it for a 5-cap and intends to add 20% to 25% to the NOI eventually.