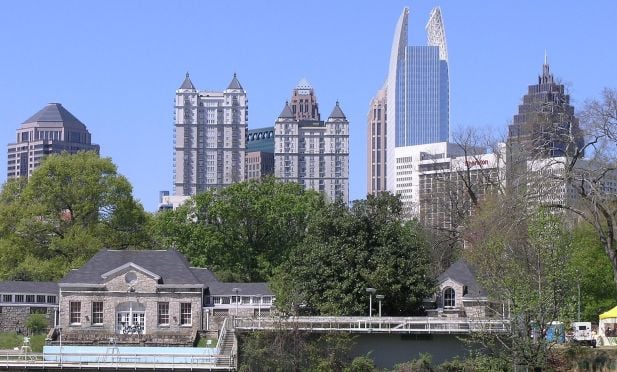 ATLANTA—Towers at Wildwood Plaza, a two-building, 719,000-square foot office complex located at 3200 Windy Hill Road SE in Atlanta, has won the confidence of investors. Square Mile Capital Management originated a $121.2 million loan for the office complex.
The loan was made to an entity controlled by America's Capital Partners, which acquired the property in August 2014. Michael Ryan, Brian Linnihan and Richard Henry of Cushman & Wakefield's Atlanta office arranged the financing. Square Mile's loan includes proceeds to repay existing debt and fund future leasing costs at the property.
"The Towers at Wildwood Plaza have a long history of high-quality institutional ownership and tenancy, and have benefitted from significant capital investment over the years that have maintained the buildings to a high standard," says Square Mile vice president Eric Cohen. "Since acquisition, America's Capital Partners has further modernized the common areas and successfully executed on its leasing plan. With new capital made available through this financing, we feel the property is well positioned for continued success."
Located two and a half miles north of the Interstate 75 and Interstate 285 interchange in the Cumberland/Galleria submarket, the office complex consists of two interconnected office towers designed in 1991 by I.M. Pei. Each tower is 15 stories in height with views of Atlanta.
The office property is over 89% leased to a diverse roster of private-sector tenants. The building common areas include a 75-seat conference facility, 4,000-square foot athletic club, bike storage room, Wi-Fi lounge and 2,200 parking spaces.
The Cumberland/Galleria submarket has seen significant new investment in recent years. The $600 million development of SunTrust Park, home to the Atlanta Braves since April 2017, has spurred substantial new residential, retail, hospitality and office development in the area surrounding the Interstate 75 and Interstate 285 interchange. At completion, adjacent projects are expected to encompass nearly 1 million square feet of mixed-use space.
"Atlanta remains an economic powerhouse as companies flock to our region thanks to our proximity to an excellent talent pool of highly skilled workers, our great university system and our lower cost of living compared to the more traditional gateway markets," Bill Weghorst, president of PMRG's Eastern Division, tells GlobeSt.com. "In 2018, I think we will continue to see significant pre-leasing in new projects before these new buildings break ground. We will also see landlords continue to renovate and re-purpose older buildings in-order to keep attracting tenants who look at older, class B properties as more economical options than newer built buildings."