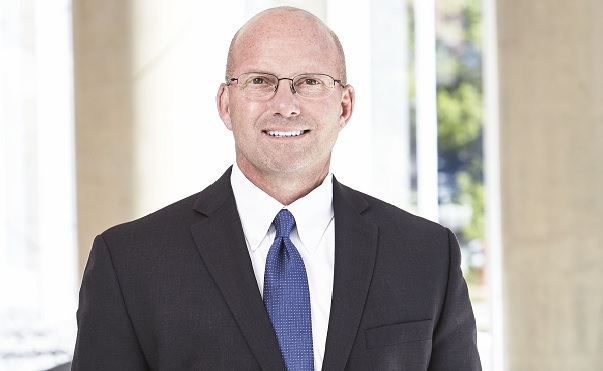 DALLAS—From geography to asset type, diversifying is really about balancing risk for both lenders and investors, HALL Structured Finance's president Mike Jaynes tells GlobeSt.com. The firm has utilized this strategy successfully since 1995, providing entrepreneurial debt capital to commercial real estate projects throughout the US in a variety of property sectors. We spoke with Jaynes about why diversification works and other ways lenders can remain competitive in a fierce marketplace.
GlobeSt.com: How has your company been diversifying its lending in terms of asset allocation in the CRE space?
Jaynes: There's more than just asset allocation in regards to diversification. Focusing on the asset side, what we have done over many years is primarily hotel construction financing. With some of the more recent regulations restricting institutional lenders, we're stepping up and filling a void in that regard, and with that we are able to diversify our portfolio more extensively. We continue to focus on construction financing for hotels, but we are also closing construction financing for apartments, student housing, condominiums and reviewing spec-office opportunities. As institutional banks continue to pull back, we anticipate more diversification in asset allocation in 2018.
GlobeSt.com: Why is diversification important right now for both lenders and investors?
Jaynes: In summary, it's really about balancing risk. There are three things to focus on: property type, the markets and the submarkets in which we're closing loans, and the borrowers/developers with whom we deal. It's very important at any time, but even more so given the economy and the long, sustained growth we've experienced coupled with uncertainty about when the next recession is going to hit.
If you look at hotel, multifamily and office/retail product, you're really looking at three different types of leases, timing-wise. Hotel is a daily lease, and in a strong growth economy, it's a great product to have because you can adjust on a daily basis your topline revenue. Multifamily and student-housing leases are on an annual basis, for the most part, while office and retail operate on multi-year leases. In a falling economy, it's nice to have some product in your portfolio that has multi-year leases because over the next few years you might see rents sliding, and you will want to have those rents locked in place.
GlobeSt.com: What else should lenders bring to the table besides capital in order to distinguish themselves in a competitive market?
Jaynes: No question, experience and track record are important. We've been in the business for more than 20 years, and we have an entrepreneurial mindset. In today's environment, you need to be more dynamic and creative to help meet the needs of borrowers. Speed is important to a lot of these folks. They either have a deal under contract to close within a short timeframe or they may have timing issues related to keeping their permit in-place. We bring a different perspective than most lenders. Our parent company HALL Group has extensive experience as an owner, operator and developer, so we are able to combine our real estate ownership and development expertise with our financial expertise.
GlobeSt.com: What else should our readers know about your company?
Jaynes: We specialize in non-recourse construction financing. We're not typically in the market financing cash-flowing stabilized assets, and we love to focus on ground-up construction nationally with loan sizes between $15 million and $60 million, although we will increase loan sizing for the right opportunity. Our goal is to originate $500 million worth of construction loans this year, secured by hotel, apartment, student housing, spec office and condominium properties. Our direct lending platform consists of a seasoned team of 13 professionals focused on sourcing, underwriting, closing and servicing loans we originate.