NEW YORK–Blackstone REIT has acquired a 22-million square foot industrial portfolio for approximately $1.8 billion. The Canyon Industrial Portfolio consists of 146 last-mile infill warehouses and distribution buildings concentrated in Chicago, Dallas, Baltimore/Washington DC, Los Angeles/Inland Empire and South/Central Florida. The tenants include Amazon, FedEx, DHL, Coca-Cola, Fiat Chrysler and the US Government.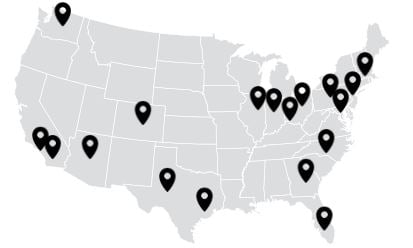 According to the prospectus [PDF] fundamentals in the portfolio's markets have been strong with market rents up 5.7% year-over-year and vacancy down to 4.6%. The portfolio has a weighted average remaining lease length of four years with about 16% or less of square footage expiring in a single year. It has rents that are 6% below market.
The last-mile industrial market is a coveted asset class, outperforming the bulk industrial market thanks to the rising demand created by e-commerce, tighter supply chains and population growth in urban areas.
With the closing of this acquisition, BREIT's portfolio totals $7 billion in gross asset value across 272 assets concentrated in 33-million square feet of industrial assets and 17,200 multifamily apartments. Its portfolio also has a modest exposure to select-service hotels and grocery-anchored shopping centers.