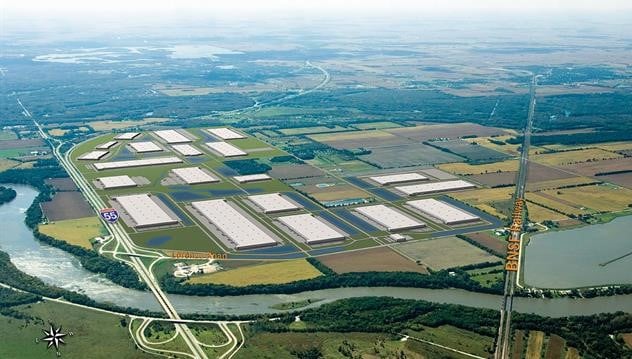 CHICAGO—Nearly every firm which sells anything online has begun reevaluating its supply chain. The retail store, which functioned as the middleman for generations, is no longer as important, and companies need to figure out the best ways to ship directly to their customers. Colliers International has responded to that need by launching a new consulting team dedicated to supply chain and logistics. The new group will augment the work done by an existing national group of brokers dedicated to logistics and transportation.
"Years ago, there was no such thing as logistics and supply chain, there was just shipping and receiving," something which corporate leaders could largely ignore, Jack Rosenberg, Chicago-based national director of Colliers' logistics group, tells GlobeSt.com. These days, however, C-Suite executives understand the importance of supply chain and have even begun hiring experts in the field for top-level positions.
Colliers acknowledged this sector's rising value by starting Rosenberg's group in 2013, which now has between 70 and 75 members across North America. At Colliers, brokers typically have a lot of freedom to operate their business, Rosenberg says, and this group is no different. "They let us run it the way we want to run it." Members frequently collaborate and also work hard at educating other brokers and clients in how to design a supply chain.
And the new consulting team is comprised of people with top-level corporate experience in doing just that.
Todd Steffen, for example, Colliers' new managing director of supply chain and logistics consulting, held senior supply chain roles at Walgreens Boots Alliance, and served as the senior vice president of supply chain transformation at Newell Brands, where he helped design a distribution and transportation network serving a $15 billion portfolio of more than 130 brands.
"We bring a practical perspective," Steffen tells GlobeSt.com. He leads Colliers' consulting services for the Midwest and Northeast regions and is currently walking a growing Chicago-based e-commerce firm through the RFP process needed to hire a 3PL, something it has never done before. The consultants will also assist companies on where to locate distribution centers, how to design the interiors of these increasingly complicated structures and the entire range of tasks needed to build out a distribution network.
Gregory Healy, executive managing director, supply chain and logistics consulting, leads the new team. He has more than 20 years of global manufacturing and supply chain experience as both as a senior executive in the corporate world, as well as owning a supply chain consulting practice and a third-party logistics business. David Barnard, managing director, supply chain and logistics, rounds out the new group. He has held supply chain operational and leadership roles at Lexmark International, Avery Dennison, Limited Brands, Stein Mart, Deloitte Consulting, IBM Global Business Services, and Capgemini Consulting.
The growing sophistication of logistics has certainly helped it get the attention of corporate leaders. "Supply chain is now a major driver of financial performance," Steffen says. And in the last three to five years, "it's gotten much more of a voice at the table."