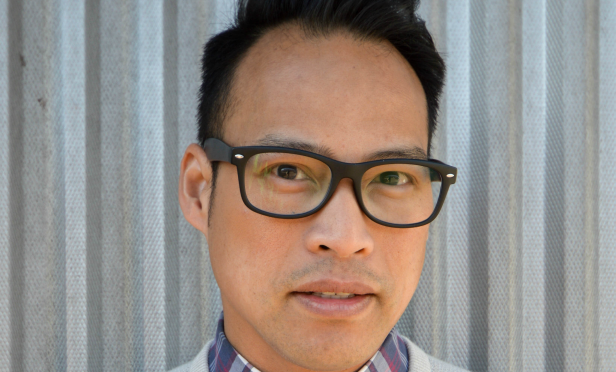 While interior design is usually the focus, Straight Designs, a design firm based in L.A., is making a case for why exterior design is just as important for the success of an asset. This year, there are a handful of emerging trends in exterior design that are shaking things up, from colorful palettes to outdoor furniture. We sat down with Jules Escalona, art director at Straight Designs, to talk about the trends in exteriors, why exterior design should be a focus and get his advice on what developers should look for in quality exterior design.
GlobeSt.com: What are some of the major trends that we should expect to see in exterior design this year?
Jules Escalona: While dynamic, fresh and colorful design remains popular, there have been instances where a neutral exterior base is insisted upon due to community regulations and laws. In cases such as these, look to implementing dynamic combinations of variations of the neutral color. A neutral base and color scheme can also provide that perfect relaxed and serene oasis as well.
In addition, there has been a rise in fabric and frames that have a very delicate and precious look that would likely have a tough time withstanding intense outdoor elements. These materials tend to be found specifically in unique accent chairs and furnishings and will most likely be utilized in more temperate weather areas. This trend will most likely become more popular in exterior design this year, however, as this more intricate detailing in outdoor chairs and furnishings adds a more luxe and interior feel, all while being in an exterior living space. Trends come and go, but ultimately, you have to keep in mind the environment's current community, culture, and its lifestyle in order to determine which colors and details will be the best fit.
Furthermore, in warm climates, outdoor amenities can span across all four seasons, not just the spring or summer. Across all coasts, however, great must-have details for the spring and summer months, ultimately benefiting a multi-unit community, include outdoor games that encourage a social atmosphere. For instance, billiards, football, shuffleboard, and giant Connect Four and Jenga games, are great staples to any project. Not only do these details add an element of community and entertainment, they are also a great way to make an exterior space and its design feel functional and lived-in, or out, in this case.
Ultimately, exterior design, especially during the spring and summer months, is a fun and exciting aspect of design in general. Color and texture, along with bold accents, can be a wonderful way to celebrate the change of seasons and give your projects and the residents benefiting from them, a great refresh. Finally, it's important to always remember to incorporate unique details made of high-quality materials that will wow your clients!
GlobeSt.com: Have you seen more redevelopment or ground-up projects recently, and what is the difference between creating exteriors on redevelopment projects versus ground-up?
Escalona: For the past eight years, Straight Designs has been focused on redevelopment projects. Since there are more competing ground-up projects on the horizon, re-development projects are also on an uprise. One of the differences in regards to exteriors includes the fact that redevelopment projects have more of a creative and logistical challenge. In the case of a swimming pool, for instance, we cannot cost-effectively move or change the shape of the pool itself and are left with reigniting the area around it. We achieve this through our Principal Designer, Solomon Mansoor's mantra of "Resort Style Living" and enhancing the exterior's functionality and style.
GlobeSt.com: Why is exterior design equally as important as interior design?
Escalona: Exterior design is equally as important as interior design, especially in the Southern California climate, along with other warm and neutral climate areas. We believe that the outdoor living spaces are an extension of the resident's apartment home or living space. A goal for a leasing agent is not only to sell the apartment but to also sell a lifestyle. Outdoor lounges, social spaces, alfresco dining areas, and even collaborative workspaces, featuring natural light and fresh air, can be as or even more compelling to a prospect than the interior finishes and fixtures for the actual unit.
GlobeSt.com: What are some of the major challenges of accomplishing exterior design today?
Escalona: Some of the major challenges of exterior design become the most important and crucial. Safety and accessibility are at the forefront of our concepts and shape the designs in a positive way without compromising the overall aesthetic. At Straight Designs, we strive to use upholstery and materials that do not fade, are fire resistant, and can withstand traffic and constant use. In our Senior-active living projects, we specify furniture and create floor plans that encourage inclusion for residents in wheelchairs and other mobility aids.
GlobeSt.com: What styles have you clients been requesting most, and why?
Escalona: Clients constantly request a modern style since they are competing with several new developments in their neighborhoods. However, "modern" can really mean anything and varies with a client's perspective. It's up to our design team to really dig in and discover what that "modern" aesthetic looks like to our clients.
GlobeSt.com: What is your advice to developers when looking for a designer to create a great exterior style?
Escalona: We encourage developers to look at a designer's portfolio and past project locations. Many designers are in tune with the locale and culture of the upcoming project's area and can offer insight on what works and doesn't work with the targeted demographic.