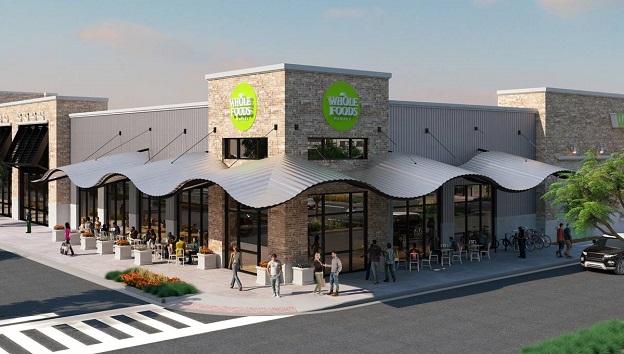 CHICAGO—Much of the media coverage on the US retail sector consists of stories of woe. The competition from e-commerce has hit hard, forced many outlets to close, and more bankruptcies are probably on the way. But with new construction staying low, and consumer demand hitting new highs, some retailers are doing well.
In the Chicago region, vacancy has tightened to the lowest level in 10 years, according to a new report from Marcus & Millichap. Local retailers have backfilled spaces and deliveries have dropped below the five-year average.
In 2017, regional vacancy fell 50 bps to 7.0%, the firm says. And according to its 2018 forecast, that rate will drop a further 64 bps after an estimated 4.4 million square feet of absorption. And although developers delivered 2.1 million square feet of new space last year, in 2018 that number will shrink to 1.7 million. That would be the lowest amount since 2012, but still a fraction of what was completed in 2008.
Rental increases were modest in 2017. And regardless of the projected decline in vacancy, that pattern should continue in 2018, according to Marcus & Millichap. The firm forecasts that the average asking rent will increase just 1.2% to $17.37 per square foot.
Developers have shifted their focus to the northwest suburbs. The largest project due in 2018 is Mellody Farm, a 280,000-square-foot center in Vernon Hills. Tenants will include Whole Foods, REI, Nordstrom Rack and Home Goods. Furthermore, Menards will open a 225,000-square-foot store in the same city later this year. Nearby, in Buffalo Grove, Woodman's Market will anchor a 236,000-square-foot center soon due for completion.
Downtown Chicago will only see about 300,000 square feet of new inventory this year, Marcus & Millichap says, and most of it will end up in mixed-use office and residential projects. Lincoln Commons, a mixed-use development on the former Children's Memorial Hospital site in Lincoln Park, a submarket with limited available space, will provide roughly 100,000 square feet of retail space in addition to nearly 600 residential units.
"With more clarity in the economy, investors' appetite for retail assets in Chicagoland is growing," according to the report. The pricing gap between buyers and sellers, for example, has begun to narrow. "Investors remain selective, doing extensive and detailed due diligence to ensure the long-term viability of the asset. Many are seeking centers with e-commerce resistant retailers such as service-oriented or medical tenants with rents that are at or below market rate."