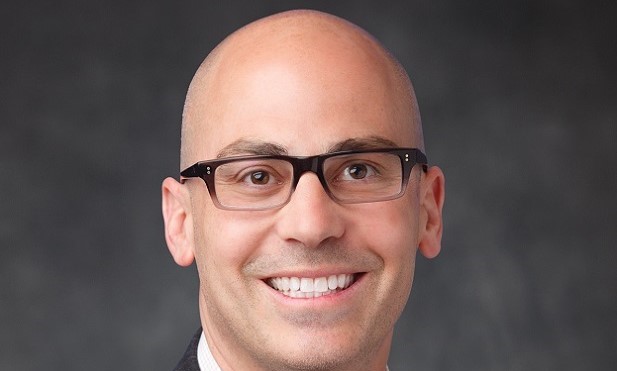 CHICAGO—Consumers' escalating demand for the quick delivery of products they purchase online has begun transforming industrial real estate, and local executive Cary Goldman believes the time is right to launch a venture dedicated to the creation of "last-mile" distribution facilities. Timber Hill Group LLC, his new private equity firm, will target value-add product in major markets throughout the Midwest, investing in properties that will become core components of the global supply chain.
"The properties I'm considering are probably a bit overlooked," he tells GlobeSt.com. Huge class A buildings occupied by the likes of Amazon have popped up all over the US, but Timber Hill will acquire smaller buildings and land parcels along major transportation arteries that can accommodate several tenants that need between 30,000 to 65,000 square feet of logistics space. "It's a different niche, and not a lot of people are doing it. Some tenants have been stuck in 18' clear buildings for 20 years."
Aaron Ahlburn, a senior vice president and director of research for JLL, recently told GlobeSt.com that at this point in the business cycle, it's the many smaller and mid-sized businesses that most want to expand operations. That's a big change from a few years ago, when larger companies were the ones taking risks.
But because there is so much demand for new logistics space, Timber Hill will also service a diverse set of users. "A lot of national companies now need 40,000 square foot spaces," Goldman says. Therefore, creating buildings in this category "does not mean giving up corporate tenants."
Goldman, a career industrial real estate specialist, spent the last 16 years as a principal at Sitex Group, a company he co-founded in 2002. While there he executed on eight discretionary private equity real estate funds. Under his leadership, the firm acquired over 100 properties worth more than $800 million.
One of the reasons many markets need more "last-mile" distribution space is that municipalities sometimes resist making the necessary zoning changes, whether out of worries about too much truck traffic or perceived pollution. "We're buying properties that are already zoned correctly," Goldman says, and if the buildings happen to be dilapidated, transforming them into logistics facilities "is a great adaptive reuse."
Ryan Battistoni will join him as a partner at Timber Hill. Battistoni will also serve as head of the firm's asset management and construction divisions. He has focused primarily on industrial real estate during his 11-year career, completing more than $250 million in development and construction projects and has been responsible for overseeing more than 12.5 million square feet of space across the US. Most recently, he oversaw national portfolio operations for Sitex Group.
Timber Hill will do about 10 projects per year, including ones that require ground-up development. And although the new firm will begin working in IN, WI and the Chicago metro area, Goldman says a future expansion is possible. "This is a model that is absolutely scalable."