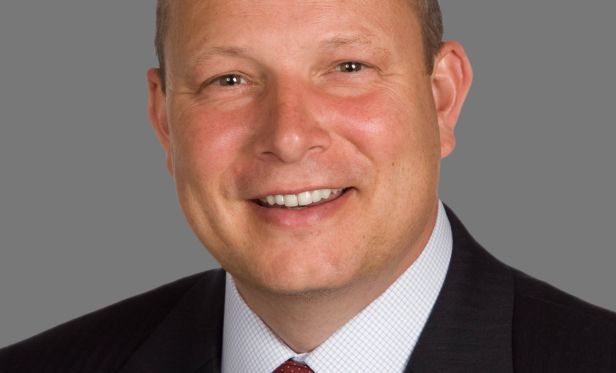 ATLANTA—Atlanta's data center market continued its positive momentum in the second half of 2017. In fact, the region's data center market emerged as one of the more active markets for future development announcements. That's according to a new CBRE report.
Net absorption in in the second half of 2017 totaled roughly 2 megawatts (MW), bringing the vacancy rate to 7.5%. That's the lowest level ever recorded for the market by CBRE. While the construction pipeline remained at 13.5 MW, market expansions from entrants including Switch, CyrusOne, Digital Realty and DataSite will add space to meet strong demand.
"IT spend as a percentage of revenue is often the same as real estate, about 3.5%," Tim Huffman, senior vice president at CBRE, tells GlobeSt.com. "In some cases, IT spend is two times that amount. Corporate America is facing this expense reality along with the fact that IT functions and uptime are mission critical to every business. The cost metrics of the new digital frontier and the vulnerabilities of data security have made data center and cloud strategy a favorite topic of CFOs and CEOs."
Investment in the US data center sector reached record levels in 2017, totaling more than $20 billion—inclusive of all single asset, portfolio and entity-level/M&A transactions. That surpasses the volume for the three previous years combined.
2017 investment activity was heavily weighted by several large entity-level transactions, as data center providers and users sought to monetize certain assets and migrate to hybrid IT environments. For example, Digital Realty acquired DuPont Faros and its 12 assets and BC Partners/Medina Capital/Cythera Technologies purchased CenturyLink's 57-asset data center portfolio.
"Atlanta has become a hot bed of data center investment with billions of dollars pouring into several large projects on the I-20 corridor east and west of Atlanta," Huffman says. "The low cost of power, tax incentives and minimal risk of natural disasters have made Atlanta one of the fastest growing data center markets in the country."
Other report findings include: Heightened demand from multi-megawatt hyper scale cloud users led to record wholesale positive net absorption in 2017; accelerating data needs from hyper scale providers and elevated enterprise IT spending trends are driving demand for hybrid cloud architectures; Northern Virginia, Silicon Valley, Dallas-Fort Worth, Chicago and New York Tri-State saw the most leasing activity in 2017.
"The US data center sector continues to thrive, evidenced by record investment volume and positive net absorption, and elevated levels of new supply across the major markets," says Pat Lynch, senior managing director, Data Center Solutions, CBRE. "We have strong expectations for 2018 and beyond as operators, investors and end-users all seek opportunities to maximize efficiencies, enter new markets and utilize new service offerings."