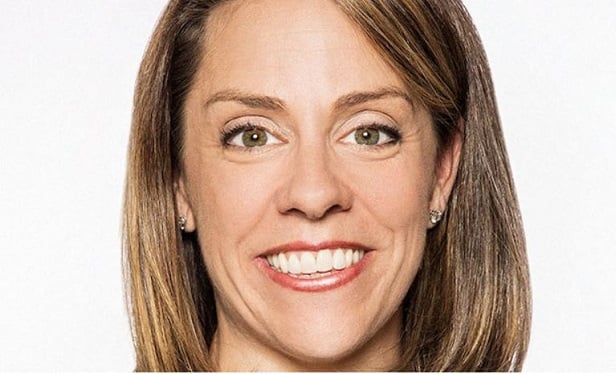 PHILADELPHIA–Seating assignments in the workplace are poised to change dramatically over the next three years in response to an increasingly hyper-connected and mobile workforce, according to CBRE's 2018 Americas Occupier Survey.
"The modern workplace is in a state of transition as workplace design standards have evolved from traditional layouts with a mix of enclosed and open workspaces," Julie Whelan, Americas head of occupier research at CBRE said in a prepared statement.
Currently three out of four companies operate with a traditional, assigned-seating environment, the CBRE survey found. 52% of corporate executives anticipate implementing some level of unassigned seating in the workplace within the next three years: 38% said they anticipate going to a partially unassigned seating environment, while 14% expect to adopt unassigned seating for everyone.
This shift will have ramifications for both employees, managers and landlords of these office buildings. For example, for the latter group, it is clear that flexibility over the life of a lease is one advantage to unassigned seating, as moves, adds and changes become significantly easier, according to Whelan. Also, she noted, managing employees so that such initiatives are viewed as improving productivity and wellness instead of a pure cost-cutting measure is also important.
Indeed the report found that for many companies reducing costs is a main driver behind moving to a flexible office space solution but flexible lease terms, the ability to attract and retain talent and foster innovation are also key factors.

In many ways real estate is expected to improve the employee experience at work, the survey found. Among the most important employee offerings, companies said that amenities (81%), flexible work structure (44%) and access to public transportation (39%) were integral.
Another development that the survey picked up on was the growing use of mobile apps aimed at the employee. This, too, is expected to dramatically change with 59% anticipating implementing such technology in the next three to five years, compared to 23% using this technology today. "Increasingly we are seeing occupiers adopt a service-driven approach to amenities, testing offerings like hospitality teams and wellness programs," says Damla Gerhart, senior managing director and Americas lead of CBRE's Workplace practice, in a prepared statement.
"This shift has allowed smaller occupiers – and large occupiers with distributed footprints – to offer amenities like food, fitness and health services through service that larger tenants have historically provided in dedicated fixed spaces."