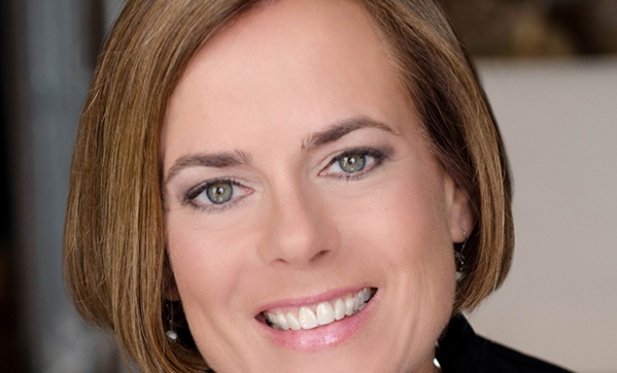 FRISCO, TX—Chicago-based Mary Cook Associates is working in partnership with Toll Brothers Apartment Living, a subsidiary of Toll Brothers Inc., on four new construction multifamily projects. The projects are located in Frisco, TX; West Windsor, NJ; Phoenix and Atlanta.
"Our process is to embrace each community and its individual influences–whether it's wellness, historical, cultural or something else entirely–and reflect that through our design approach," said Mary Cook, founder and president of Mary Cook Associates. "Toll Brothers Apartment Living has such a strong vision for each of these communities, so there's no shortage of inspiration to draw from as we design environments that will resonate with the intended residents."
In the Frisco Square neighborhood, Mary Cook Associates is designing the lobby, club room, leasing and management office, fitness center, lounge areas, corridors, unit entries and apartment finishes for the new 258-unit apartment community on Page and Grace streets, off the Dallas North Tollway. Designed by Addison, TX-based BGO Architects, the development is on track for completion by early 2020.
"Older millennials, including both singles and couples, were especially top of mind for us with this design, and the flexible nature of the spaces we created reflects the social interaction and local connectivity that's so important to this group of trend-setting renters," said Cook.
The older millennial (median age 34, single or young couples) group of potential renters are highly educated professionals, earning incomes almost twice the national average, (median household income of approximately $103,000), GlobeSt.com learns.
"They are metro renters, who enjoy the outdoors and luxury amenities. They are tech-savvy, trend setters and pet owners who like to walk and bike," Cook tells GlobeSt.com.
Frisco's historic relationship with the St. Louis-San Francisco Railway, which was built through the area in 1902, provided the inspiration for the design, which features industrial influences including a combination of raw woods and metals recalling details of the railroad's construction. The use of metal "X" detailing throughout also references the railroad connection. The Boxcar lounge combines metal detailing and heavy tufting in the fabrics to create the ambiance of an old club car.
"Using Frisco's historic relationship with the railroad as a significant point of inspiration, the spaces we've crafted are a carefully balanced combination of raw, natural finishes paired with comfortable, refined furnishings," Cook tells GlobeSt.com. "Together, this creates an elevated user experience which is authentic in both materiality and space. The flexible nature of our spaces ultimately seeks to complement the lifestyle of the polished professional, using social interaction and local connectivity as a catalyst for overall design direction."