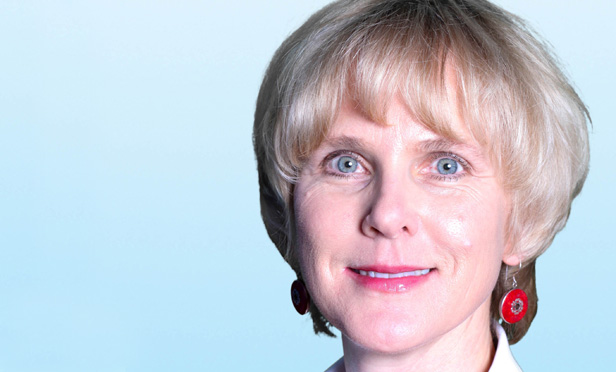 WASHINGTON, DC–The medical office building is the most stable asset in the healthcare real estate space, as Collier's new 2018 Healthcare Marketplace report attests. The national MOB vacancy fell for the sixth successive year in 2017 to an all-time low of 7.3%.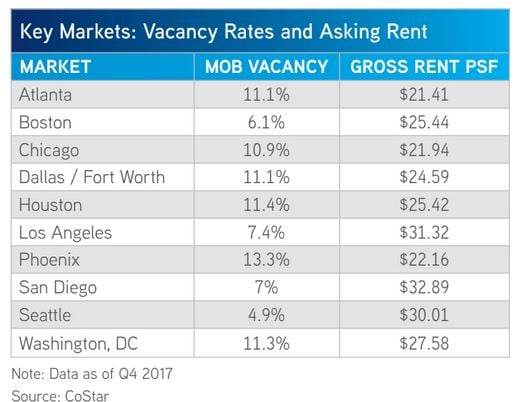 As for investment in MOBs, according to the report, that rose from $9.2 billion in 2016 to $11.3 billion in 2017, while cap rates compressed to an average of 6.4%.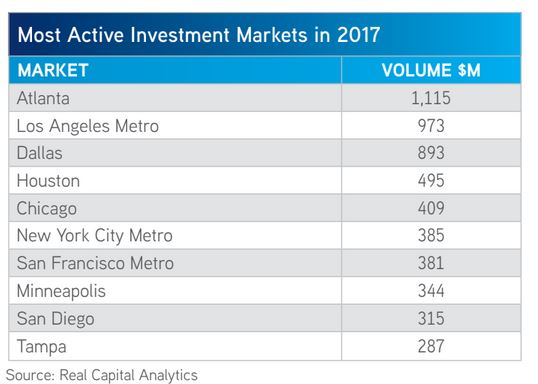 "The medical office building is the most common asset that a healthcare system or provider will sell," Mary Beth Kuzmanovich, National Director, Healthcare Services at Colliers, tells GlobeSt.com. "The healthcare tenant is pretty consistent staying in the building, renewing their lease and paying their rent."
There are headwinds, of course, as there are in every asset class. There are the perennial issues around healthcare reimbursement including the recent weakening of the Affordable Healthcare Act, the aging baby boomer generation and that impact on increased Medicare enrollment as well as the increased use of high deductible plans by employers.
More recently, new trends have emerged that could also have an impact on medical office buildings. For example, Kuzmanovich notes that employers have been becoming more innovative in their attempts to stabilize the employer cost on healthcare.
Perhaps the most ambitious of these attempts is the decision announced earlier this year by Amazon, Warren Buffett and JPMorgan Chase to create a company to provide their employees with high-quality, affordable care. Little details have been provided and whether it will have an effect on medical office buildings is still unclear. It does seem though, based on the broad outline of the endeavor, that real estate will play some role in providing this service.
"All of these variables create an ongoing uncertainty," Kuzmanovich says.
Other players as well are entering the health care space, intent on creating new patient care delivery models.
Realigning The Pharmacy Net Lease Sector
Last week, for instance, it was reported that Wal-Mart and insurance company Humana were having early-stage talks about strengthening their existing partnership, including a possible acquisition. There have been other proposed and completed deals that could align healthcare real estate, especially in the net least space. Cigna and Express Scripts, Optum Rx and United Healthcare, Optum's acquisition of DaVita Medical Group last year for $4.9 billion and, of course, CVS' acquisition of Aetna for $69 billion and Walgreen's $4.3-billion purchase of 1,932 stores, three distribution centers and inventory from Rite Aid.
Not all of these deals have been finalized yet and there is always the specter of antitrust regulators stepping in. The American Antitrust Institute, for example, has warned the Justice Department about the CVS and Aetna merger.
The Changes That Tech Will Bring
Even so the trend is clear: disruption in the form of new healthcare models is on the horizon.
Another disruptor is technology, Kuzmanovich says. "I think technology continues to be a game changer across the industry. The advent of portable devices and wearable tech is making seeing a doctor more accessible." It will be interesting to watch, she says, how the mainstreaming of telemedicine or the ability to Skype with a nurse or doctor or the ease of downloading medical information from a Fitbit or other device will affect the medical office building. "That technology is compounding to potentially reduce the demand for medical offices in the long run."
On the other hand there is the example of Mercy Hospital in St. Louis, which has set up a telemedicine hub to provide primary care and other services, Kuzmanovich continues. "There will be demand in the healthcare space to support these emerging technologies, creating a new opportunity within the sector."