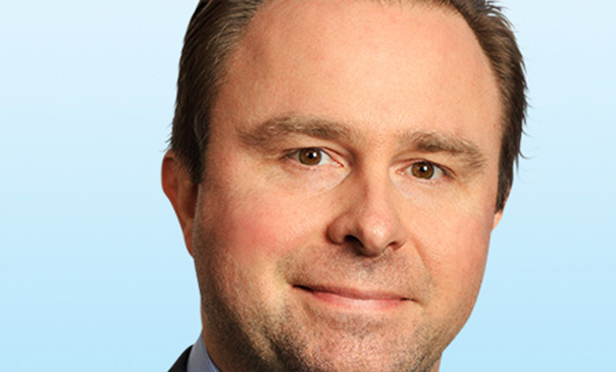 SEATTLE—Landlords often go to great lengths to attract top tenants to Class A office assets. And, office properties often undergo massive repositioning efforts in order to attract investors/added tenants or simply retain valued existing tenants.
In this exclusive, Matt Musselman, associate director of US property marketing for Colliers International, offers insights on how landlords can make their properties stand out, and Laura Ford, EVP of Colliers, discusses how the Seattle office market is faring in today's competitive environment.
GlobeSt.com: How are landlords attracting top tenants today?
Musselman: Considering many of us spend half our waking hours at the office—landlords are adapting and creating multi-faceted experiences for tenants to engage in socially, collaboratively and functionally—beneficial to both the 50-hour user and the flex user. By simply making offices more appealing places to be, this energizes people, and these shared spaces directly contribute to company culture—which aids in talent attraction and retention. The trend is toward a more hospitality-like environment with amenities that reinforce both activity and productivity.
GlobeSt.com: What are some of the top amenities that garner attention?
Musselman: In terms of creating an experience, the sky's the limit if you have the available space and the creativity to activate it. Many of these amenities aren't new, they're just evolved. For instance, the office fitness center, which in the past may have been a handful of hodge-podge exercise equipment relegated to a dark basement is now a club level fitness environment with a prime location in the building. In addition, bike storage, indoor/outdoor collaboration spaces, dog-washing stations, elaborate rooftop decks and trend-centric, quick-serve are also very popular when the space allows.
GlobeSt.com: Are some areas more active in terms of repositioning office and creative use assets?
Musselman: Over the last 10 years, I've lived in New York, Seattle and Kansas City. Three very distinct cities with one thing in common—that pre-war, adaptive-reuse space is highly attractive to tenants. And while creative/tech historically make up the tenant mix, in some cities like New York, where there's a wealth of adaptive reuse in Midtown South and the boroughs, this space is now attracting some professional service and finance firms. In Seattle, a great example of adaptive reuse/historic repositioning is LBA Realty's TwoPine project in downtown Seattle. Built in 1908 as a 10-story furniture storage/showroom facility, it is currently being rehabbed into a Class A creative space; while maintaining a century's worth of character. And in Kansas City, a very successful example of historic repositioning is Corrigan Station located in Kansas City's Crossroads Arts District, which includes a variety of tenant types including WeWork. Spaces are being transformed for the better and it is happening everywhere.
GlobeSt.com: What else should our readers know about how landlords can make properties stand out?
Musselman: If possible, create a sense of place that reflects the character of the neighborhood. This can be accomplished easily with historic urban space but also for large new construction. Skanska's new 2 & U project in downtown Seattle is a prime example of integrating high-rise, new construction into the neighborhood with a permeable ground-level experience. Placemaking is not limited to historic structures.

GlobeSt.com: How would you define the current state of the Class A office market?
Ford: In Seattle, it is definitely a landlord's market with just 5% vacancy. Vacancies are continuing to decrease and rental rates are increasing which is resulting in a very competitive environment for tenants.
GlobeSt.com: What's your outlook on office leasing for 2018?
Ford: The Seattle vacancy, currently at 5%, is expected to go down to 3% by year-end. This will result in further rental rate increases. There are no new office building constructions expected in Seattle to be completed until first quarter of 2019.
GlobeSt.com: What areas are the hottest for Class A space?
Ford: South Lake Union, CBD, Pioneer Square and Fremont, a submarket of downtown, are driving activity, all wrapped around tech tenants and development.
GlobeSt.com: What else should our readers know about leasing in today's Class A office market?
Ford: Landlords are upgrading their buildings in order to attract top tenants. Building amenities, gathering areas, decks and well thought out retail tenants that service the office are extremely important in attracting office tenants. Important features include upgraded lobbies, state-of-the art fitness and conference centers, bike storage, operable windows, deck and common areas that allow people to work in different locations. These spaces are both collaborative and individual, but provide an energy level to the tenants within the building. For example, at Century Square on 4th Avenue in Seattle, there are multiple food options and good energy. Basically, an in-demand property should be providing juice in the morning and beer at 4:00.