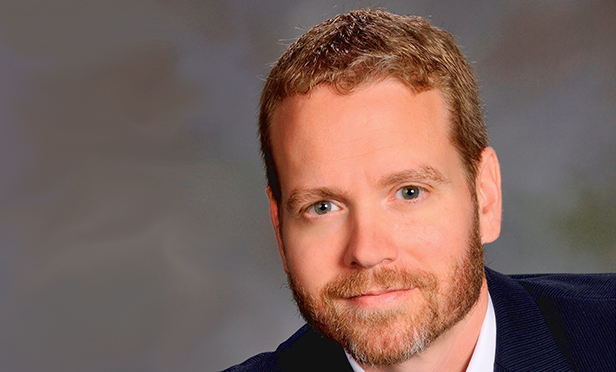 NEW YORK CITY–In March of this year, the Institute of Real Estate Management (IREM) held its third annual Commercial Summit with the aim of continuing an ongoing conversation between asset and property managers. It is a dialog IREM has fostered for years, in previous summits as well as the ongoing research conducted on the institute's behalf by Dustin Read, PhD/JD, assistant professor of Property Management and Real Estate at Virginia Tech.
At the event, Read brought the assembled audience up to speed on the state of that research, which to date has produced three in an ongoing series of books on the subject. One particular area of focus at the Summit was the viability of asset management as a career path for property managers. Read sat down with GlobeSt.com afterward to explore the issue a bit more.
GlobeSt.com: To what extent has asset management as a career path for property managers traditionally been an option? To what extent will it become one?
Dustin Read: Some firms, in particular those that handle property management internally, have a tradition of hiring asset managers with strong operational experience. However, property management is by no means the most common path into an asset management career. Only property managers with a relatively high level of financial acumen are capable of making the transition, and even then, it is relatively uncommon because the attributes that make for an excellent property manager are not always the same as those that make an excellent asset manager.
GlobeSt.com: What are the most common misconceptions about that career path?
Read: Seasoned property managers are often interested in transitioning into asset management because they perceive it as a way of obtaining more autonomy and compensation. What they sometimes fail to recognize is that the amount of autonomy asset managers have varies greatly from firm to firm, as does the compensation. The financial upside in asset management is often higher, but property managers must often take a step back into an analyst role to obtain the financial modeling skills required to do the job, which may come with a pay cut in the short term.
In some instances, property managers additionally think the skills that have made them successful in their current field will make them successful in asset management. This isn't always the case because property managers spend a considerable amount of time directing the work of onsite teams, interacting with tenants and ensuring assets are maintained, whereas asset managers are more market-facing and concerned about competitive positioning.
GlobeSt.com: Does that short-sell or diminish the role, importance or image of the property management field?
Read: Property managers can better serve their clients by thinking like asset managers, without necessarily using property management as a stepping stone into an asset management career. Like good asset managers, the best property managers are always thinking about ways to improve the financial performance of the properties under their care and exploring creative ways to enhance their value. The challenge for property managers is making their clients more aware of the role they play in the value-creation process and the impact they have on financial returns.
GlobeSt.com: What essential capabilities must a good asset management candidate have or obtain in her or his development?
Read: A high level of financial acumen, the ability to motivate and lead a diverse team of real estate professionals, the ability to communicate effectively up and down a real estate management hierarchy and the ability to act decisively in the absence of perfect information.
GlobeSt.com: It certainly takes a willing and supportive corporate climate to mentor such ambition. Are those firms hard to find?
Read: A need for asset management talent is encouraging more and more firms to put training and mentoring programs in place that help individuals transition into the field from other areas, including property management. This often involves co-training opportunities where asset and property managers work together on projects that require the latter group of professionals to become more familiar with financial analysis and lease negotiations, among other things. That said, this type of mentoring tends to take place only in firms that already place a high value on operational expertise and see it as a key to increasing the financial performance of the income-producing properties they own or manage.
GlobeSt.com: Given the much-publicized war for talent, plus the fact that commercial real estate maintains a relatively low profile among people planning for their careers, is there anything to gain by promoting such a career path? Or do we simply rob from Peter (property management) to pay Paul (asset management)?
Read: There is great value in helping individuals better understand what all of the parties involved in real estate management do, from the property manager to the asset manager to the portfolio manager. This information allows people to assess their own interests and skills to determine which area is likely to be the best fit. Demystifying these roles for the layperson is arguably more valuable than attempting to advocate for a career path from property management into asset management, as it is unlikely to be the most viable path of progression for many working in the field.