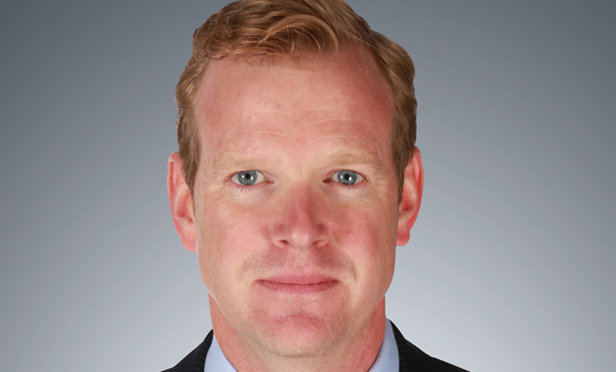 NEW YORK CITY—I recently read Jim Collin's book, Good to Great: Why Some Companies Make the Leap and Others Don't. It's essentially about 28 companies that are studied in the course of five years. After reading tons of data and interviews and information, Collins attempts to discover the key components of greatness and how some achieved it and how or why some fell short. There is a lot to unpack here, but what struck me in particular was the necessity to find the right people for the right job. When you do, they will not only perform better and be happier, but they will propel the rest of the team in the process. This is a crucial detail in producing a great company.
Avison Young recently held a company-wide meeting to discuss this very topic of teamwork. As we are building our Tri-State Investment Sales platform and hiring at an accelerated rate, the concept of teamwork has been on a lot of our minds. How can we become a greater, more unified company? To illustrate that point, we had the pleasure of hearing from Paul Teti, Partner at Normandy Real Estate Partners and former American rower and Kay Worthington, a Canadian rower and Olympic champion.
While Paul has the industry knowledge that is beneficial to everyone at Avison Young, what captivated our attention was his story as a three-time Olympian for rowing. Likewise, Kay Worthington is a Canadian gold medalist. Their experience on the water and as part of a team is invaluable.
Paul is also no stranger to team work. He grew up in a large, Irish Catholic family as the youngest of 10. He was a born team member. When his mother became sick, it was his older siblings who needed to step up to help them get by. His mother recovered, while these lessons of togetherness have guided him through his Olympic career and the rest of his life.
Working well with others has been key to Paul's success. Towards the end of his rowing career, he was paired with one of the strongest new recruits the national team had seen. However, this new young gun couldn't get in rhythm with the rest of the boat. Paul worked with him tirelessly to learn how to move in unison.
Kay shared how early on in her career, she and her partner were Olympic favorites for the pairs. After years of grueling training, they finished a disappointing seventh. After this, Kay became an outcast from the Canadian Olympic team because the coaches did not view her as a team player.
Resigned, Kay quit the sport and took a job at as a trader. Ironically, the view from her office looked out over the bay where her former team members continued to train. It ate away at her. Kay knew there was more for her to accomplish on the water, so she took to rowing with a local club and trained with the goal of returning to the team one day.
Two years later, when try outs began for the next Canadian Olympic team, Kay was in the best shape of her life. Her time trial was the fastest on the rowing machine. More importantly, her approach had completely reversed; she would do whatever was needed to be the best team member.
She was assigned to the less coveted eight boat, but was ecstatic to be a part of the team. Months later, one of the women from the top-ranked coxless four boat was injured and Kay stepped in as a training partner while she recovered, even though she knew she would be returning to the eight.
The day before the Olympics, the same woman had a freak accident pushing off the dock. The coach called on Kay to join the boat, which would go on to win Olympic gold in 1992. She won another gold with her original eight boat the same year and is now in the Canadian Olympic hall of fame. She concluded that she would never had had this opportunity if she had not put the teams' success above her own.
Both Paul and Kay stories speak to the selflessness and dedication required for a successful team. When crews work in unison, the results can be exponential. The world record for a 2,000-meter singles scull is 6:30. For a quad, it's 5:32. For an eight boat, it's 5:18, and that's also with pulling a coxswain. There are certainly a lot of lessons which can be learned from rowing, harnessing the keys to greatness and building an effective sales team. Having the right qualities, being in the right seat and in the right boat is extremely important for overall success. We must all row in the same direction if we want to enable maximum collaboration to succeed for our clients.