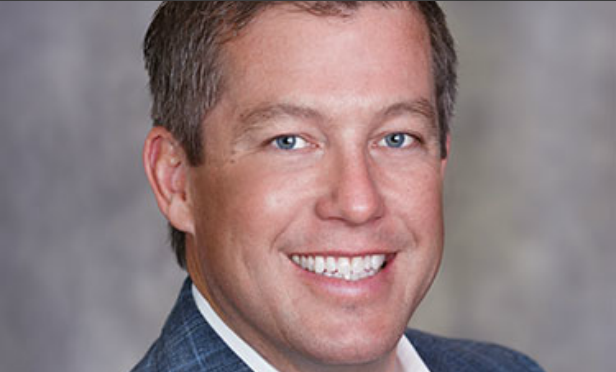 All industries—not just creative companies—are gravitating toward open office floor plans and integrating technology, according to CBRE's 2018 occupier survey. In San Diego, office tenants have been slower to adopt the more flexible office strategy, but that is changing. Andrew Ewald, first VP at CBRE, says that he is getting more frequent requests from tenants looking to update their office space, and he believes that the trend will grow substantially in the next three years. To find out more how this trend is playing out in the San Diego market, we sat down with Ewald for an exclusive interview.
GlobeSt.com: Why are you seeing more companies starting to adopt an open-office workplace strategy?
Andrew Ewald: It is really two fold. First, open floor plans are a great way to manage operating expenses for businesses. If you can fit into less square footage, you have a lower out of pocket cost going toward real estate. But, I think the real driver both locally and nationally deals with the employees. I think the employees are demanding not only a flexible work environment, but the work environment is part of their employee experience. Business owners are being mindful of dated ways to plan space that is really ineffective for the way that businesses are operating today. You are seeing activity-based workspace, and there is a lot more collaboration. The advances in mobile technology also allow people to work differently. So, business owners are well aware that this is a great way to manage real estate costs and a great way to keep employees happy and productive.
GlobeSt.com: How is this trend playing out in San Diego?
Ewald: We are early in the trend, and we aren't seeing a ton of offices rolling out the free-address environment yet. I suspect that over the next two to three years, this will become more prominent in all business types. What we are seeing today is a real focus on amenities within the space and more mobility in technology where people can work effectively in the office. In San Diego, however, we are still early on in the trend toward a completely unassigned-type of workplace.
GlobeSt.com: Are you getting a lot of requests from tenants looking to transition their office space or for guidance about alternative office formats?
Ewald: That is really the crux of a lot of our business here. We are collecting data for companies, and before we make the big real estate decisions, we look at how the business operates. Every business operates differently; they have different work environments and different ways that the office needs to function. So, we work with them to collect data, which can be everything from sensors, badge access or understanding when people are working to get a guideline on what will be flexible for them. There is no one set plan for a business. A lot comes back to the businesses core values. We are seeing a general trend where the quality of the work environment needs to be seamless and employees are demanding the freedom of choice in how they work.
GlobeSt.com: There is obviously a significant cost to changing your workspace. How do the benefits offset the costs?
Ewald: Yes, there is always a cost. Labor and employees are the things that we feel are overwhelmingly most important to these business owners. Recruitment and retention is top priority. The costs are for a company to manage employees is a top expense. The fact that they are able to get a flexible work environment makes the lease conversation easier because the business has flexibility should the market go up or down. This flexibility means that owners aren't taking on more leases than they need. They can commit to longer lease terms because there is flexibility in how they use their space. Those two items: the reduction of real estate and the employee management by far outweigh any technology cost.
GlobeSt.com: Have you seen an increase in rightsizing in San Diego as a result of this trend?
Ewald: Absolutely. Companies are looking for ways to find efficiencies. We have seen standardization in office sizes become smaller overtime, and companies that were in larger cubes are moving to a desk environment, which allows them to reduce square footage, become more efficient and increase amenities. One of the number one questions that I get from clients is about reducing their real estate footprint, which reduces operating expenses.
GlobeSt.com: How has the increase in rightsizing impacted the local office market?
Ewald: No, it isn't dramatic enough. Companies are trying to get a 10% to 15% reduction in space, not a 50% reduction in square footage. It also spawns good productivity, and that increase in productivity is great for the market. If you look at our vacancy rates, we are doing great. We are in single-digit vacancies or 10% to 14%, which is very healthy for us.