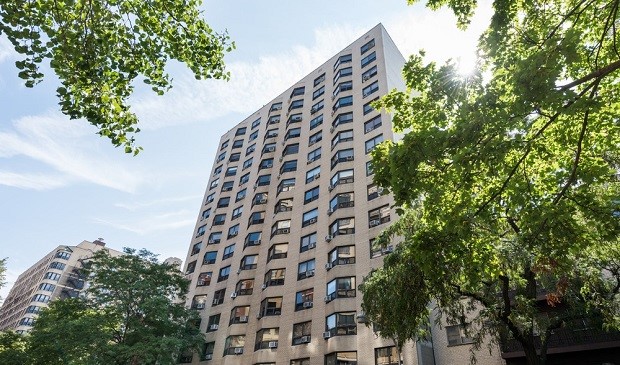 CHICAGO—The city's condo market may be showing signs of life, but robust demand for rental units means condo deconversion still makes a lot of sense. Interra Realty, a Chicago-based commercial real estate investment services firm, just brokered the $30 million deconversion sale of 445 W. Wellington Ave., a 15-story condominium building in Chicago's Lakeview East neighborhood. The buyer, Beal Properties, a local private real estate investor led by principal Bill Silverstein, plans to turn the 65-year-old building's 117 condos back into rental apartments.
It was a good deal for the many condo owners. The sale price equates to an average $256,410 per condo, which represents a 50% premium over individual sale prices in the area, according to Joe Smazal, Interra managing partner. And Beal now has more than 100 well-located rental units without the cost and headache of new construction.
"With more than a hundred condo owners, this transaction was challenging," says Smazal. "We helped navigate every step, from educating owners on the value of the deconversion process, to guiding them through the voting process, to closing the sale. Everybody achieved an ideal outcome – an extremely attractive exit strategy for the condo owners and a stable asset in an irreplaceable, densely populated location for the buyer."
Along with Smazal, David Goss and Jon Morgan, Interra co-founders and managing principals, represented both the buyer and seller, Wellington Place Condominium Association.
Located near the corner of Wellington and Pine Grove avenues, the building offers views of Lake Michigan, downtown Chicago and Wrigley Field. All 117 units contain one bedroom and one bath. Many of the units feature hardwood floors and modern kitchens with granite countertops and stainless steel appliances. The building also includes a rooftop deck, laundry room, parking, storage and a bike room.
"The deconversion trend will continue as demand for apartment buildings, especially in desirable North Side neighborhoods, keeps outpacing the available supply of buildings for investors," Smazal adds. "The deconversion trend still has legs, but there are headwinds," including rising interest rates and slower rent growth, "that should create a sense of urgency for associations which are considering a deconversion."