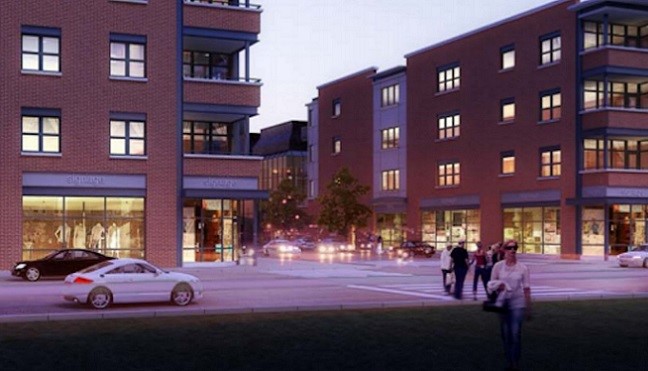 CHICAGO—BlitzLake Partners has awarded 33 Realty, a Chicago-based commercial real estate firm, the leasing and management assignment for Duet, its newest luxury apartment development located at 2448-2462 N. Lincoln Ave. BlitzLake plans to deliver the 31-unit complex in Chicago's Lincoln Park neighborhood in late summer, and 33's brokerage division will kick off pre-leasing in May.
Thousands of new Chicago units will come online over 2018, but Drew Millard, a 33 principal, tells GlobeSt.com that "the neighborhood is definitely not oversaturated with this type of product. These are more like luxury condos, and all have an incredibly high level of finishes."
This group of apartments is targeted toward several specific groups. Millard expects older, more established renters, many in their 30s, will find the property appealing. They are at the stage where buying a home may make a lot of sense, but many also feel we are "at, or near the top of the single-family market, and want to wait for a correction before buying."
Others will be baby boomers that may have sold their home and "want to get into a vibrant neighborhood like Lincoln Park. They also won't have to worry about yard work or shoveling snow and have amenities that don't come with a house."
The boutique building features a mix of studios, one- and two-bedroom apartments plus 6,000 square feet of ground floor retail space. Duet also provides ample storage as well as a state-of-the-art workout room complete with "On Demand" fitness with Peloton bikes and treadmills. Tenants also have access to BlitzLake's newest project, Studio Three. The fitness destination houses luxury cycle, interval and yoga studios all under one roof and is less than a block away.
Millard adds that with so many new units nearing completion, any new project has a lot of competition. "There are a lot of indications that concessions are going up, and rents are starting to level off." But a big share of units hitting the market are in River North or South Loop, frequently in skyscrapers of 300 or so apartments. And smaller scale developments like Duet appeal to different groups. "I think we're in a very good spot to effectively lease this property."