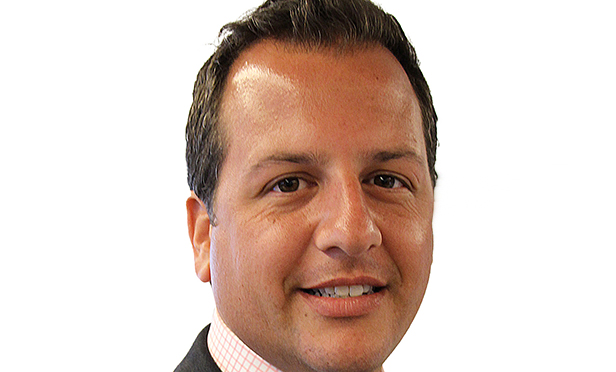 NEW YORK CITY–Gregory Tannor wasn't happy with the results of a recent retail experiment he conducted. To hear the Lee & Associates EVP and principal, he decided to test the customer experience in an upscale retail store—which shall remain nameless. "I took it upon myself to see firsthand what the customer experience is like," he says.
It didn't turn out well. "I walked into three locations. I spent several minutes in the first store and nobody greeted me or asked if I needed help." Some salespeople played on their smartphones. Others simply walked away.
He even spent five minutes in one section alone intently studying some product. "I was just looking for a simple, 'Good Afternoon, sir. My name is Bill if you need anything,'" says Tannor. The response he received? Crickets.
"After 12 minutes, I walked out." But only to visit the second and third locations–all with the same result. "I was disappointed in the lack of customer experience when so many retailers are suffering in the face of online sales," says Tannor. This, coming from a broker who specializes in retail, is a damaging assessment.
In the face of booming technology we often hear about customers who prefer to avoid that dance with a salesperson. So such niceties as a greeting might be on the endangered species list.
No matter, says Tannor: "I like the personal experience. I'm not a millennial, although I am very tech-savvy. But it's still important to form a relationship with the salesperson. People for the most part still appreciate that.
"Personal interaction has been lost for the past 10 years with the rise of technology," he continues, "but retailers, restaurateurs and quick-service restaurants have to reinvent themselves to keep people happy. The customer experience is extremely important in this day and age when you're competing with online sales."
This isn't an either-or, situation, a case of retail versus online. Rather, says Tannor, as he advises his retail clients, its a robust combination of both.
"Retailers today need to have a social media aspect," he says. "I read an article last week about Instagram-friendly retailers and restaurants and the way people are drawn in to stores that address that audience."
Why Instagram? "They have tremendous amount of user groups," he says, "and smart retailers and restaurateurs are creating Instagram locations within their stores for art or other displays. Clients come in to experience that. It's a great way to bridge the gap between social media and in-store sales."
That in-store experience, promoted online, resonates with potential shoppers. Tannor says Nike does it well, where you can try on a pair of sneakers by shooting hoops. A retail client, the Shoebox, recently sponsored a meet-and-greet with the performers from The Real Housewives of New York City, along with champagne. Todd Snyder, Nordstrom's Trunk Club and rag & bone are all examples of smart retailers that merge the internet and brick-and-mortar for a fully immersive customer experience.
"The first time I meet with a new retailer, I try to understand the product, the demographic they're trying to reach and the experience they're trying to create," he says. "We try to guide them to ensure their concepts are fully baked so that they always remain relevant to their customers."
After all, he points out, it's one thing to get a lease signed and get that retailer into a store space. When online sales threaten to erode traditional traffic, it's quite another to help them make that location a success.
"Retail today is much more than simply doing the deal," he concludes.