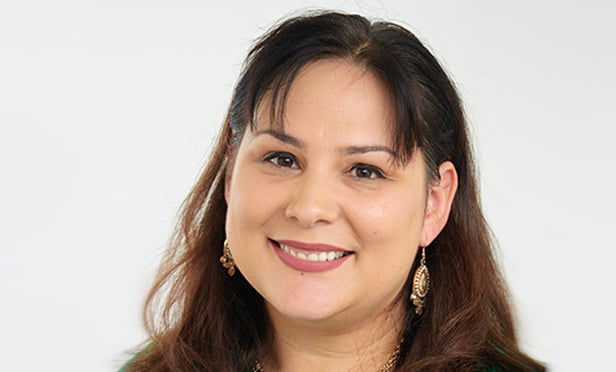 On March 23, 2018, Congress passed, and the President signed into law, the omnibus spending bill known as the Consolidated Appropriations Act of 2018. Buried in Section N of the spending bill is a provision called the BUILD Act ("Brownfields Utilization, Investment, and Local Development Act of 2018"), which amends sections of the Comprehensive Environmental Response, Compensation and Liability Act (CERCLA). One of the significant updates to the law is that now, a tenant at an industrial or manufacturing site can, under appropriate circumstances, claim the "bona fide prospective purchaser" (BFPP) defense to Superfund liability and escape strict, joint, and several owner/operator liabilities when leasing previously-contaminated property.
So, what is CERCLA liability and why should tenants care about it? Also known as the "Superfund" law, CERCLA passed into law in 1980 and, among other things, gave the federal government the ability to respond to releases or threatened releases of hazardous substances, and to pursue polluters ("responsible parties") or potential polluters ("potentially responsible parties") for the cleanup of contaminated sites.
The United States Environmental Protection Agency (EPA) is the chief enforcer of CERCLA, although the President is authorized to enter into agreements with states who wish to enforce the provisions of the Act. CERCLA is aimed at four types of potentially responsible parties:
1. owners of sites, 2. operators of sites, 3. transporters of hazardous substances, and 4. those who arrange for such transportation.
It is important to note that owners may be held liable even if they purchased land without knowledge of hazardous waste buried there. In some cases, CERCLA can also determine joint liability between more than just one stakeholder on a site. This has been a source of great concern to land buyers, owners, foreclosing banks and other stakeholders acquiring land, and why conducting thorough environmental due diligence has become such a key to liability protection for these many stakeholders.
Since its enactment by Congress in January 11, 2002 as part of the Small Business Liability Relief and Brownfields Revitalization Act, the bona fide prospective purchaser definition has included the parenthetical phrase "(or a tenant of a person)" in the opening description of who can claim the BFPP defense. But CERCLA itself did not otherwise specify what rights or responsibilities a tenant had concerning the BFPP defense, separate and apart from the rights and responsibilities of the property owner or landlord. That is to say, even though tenants could previously be theoretically liable for contaminated sites by the letter of the law, the language did not specify how they could protect themselves from this liability.
The 2018 BUILD Act now clarifies this previously undefined language by creating three potential paths for tenants to establish a BFPP defense, and thereby obviate CERCLA liability, provided that the tenant's lease at the property began after January 11, 2002 (after the Brownfields Act was enacted) and that the lease is not specifically designed to avoid CERCLA liability by any person.
Establish their landlord as a BFPP by proving that the landlord completed the All Appropriate Inquiry (AAI) as defined by the CERCLA EPA guidance
Establish that their landowner completed AAI as defined by CERCLA EPA guidance, but later failed either with compliance or to complete additional requirements (such as remediation or documentation)
Establish the tenant themselves as the BFPP by completing the AAI prior to acquiring leasehold interest and maintaining compliance with the additional requirements
Under any of the three above provisions, the tenant can assert the innocent landowner defense.
All Appropriate Inquiries (AAI) is defined by EPA (through CERCLA) as the process of conducting inquiry "into the previous ownership and uses of the property consistent with good commercial or customary practice…that will qualify a party to a commercial real estate transaction for one of the threshold criteria for satisfying the LLPs to CERCLA liability." This inquiry consists of environmental due diligence conducted prior to a property transaction to determine whether a property may have been contaminated by past or current activities, in order for a user (for example, the prospective purchaser) to be exempt from liability for contamination that existed on a property prior to the property transaction.
Although the AAI obligation originated in the CERCLA or "Superfund" law of 1980, the most recent ruling regarding what constitutes AAI was decided in 2005 by the EPA's Final Rule on All Appropriate Inquiries. Although this inquiry compliments the prescriptive industry standard ASTM E1527 (also referred to as a Phase I Environmental Site Assessment), the full scope of an AAI includes other provisions, historical records searches and assessment of liens and information. For prospective tenants, it could potentially be problematic to rely on the owner's AAI to assert defense unless they can prove that the full scope of All Appropriate Inquiries was performed and documented by a knowledgeable (and in some states licensed) environmental professional.
What might be some immediate impact from these new CERCLA clarifications? Tenants concerned about defenses to their own liability may choose to perform AAI or rely on Owner AAI. Tenants planning to use hazardous materials may be particularly interested in AAI, especially at sites that have been used for similar purposes in the past. Baseline Phase II Environmental Site Assessments can provide even more protection. Landlords could be asked to demonstrate AAI by their tenants. This may not be simple since owners aren't required to document their AAI outside of environmental site assessments – they only need to prove it was performed if EPA asserts they're liable. Finally, lenders who accept leases as collateral may consider due diligence as a form of risk mitigation.
Ultimately, these new changes allowing tenants to assert the BFPP defense provide important new liability protection under CERCLA and makes tenants less dependent on their landlords to be BFPPs. It also gives a tenant, who previously benefited only from "enforcement discretion" by EPA, an actual clear-cut defense to liability asserted by EPA and third parties who may bring action against the tenant. Performing Pre-Lease Phase I Environmental Site Assessments and full All Appropriate Inquiries (as defined by EPA guidelines) now takes on the same importance for a tenant as for a purchaser, including strict compliance with one of the applicable ASTM Phase I standards.