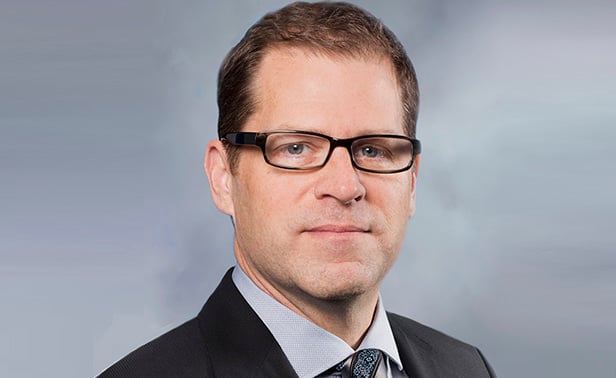 DOWNERS GROVE, IL—Brick-and-mortar retail is facing a fight for survival. There's no news there. And their fortunes are tied in large part to the ability of their landlords to see over the next curling wave of technological change.
That, at any rate, is how InvenTrust Properties SVP of leasing Lance W. Billingsley sees it, and he notes that, headlines proclaiming the death knell for traditional retail aside, there are real and present challenges that face stores and their landlords at this phase in retail's evolution. Their joint ability to rise to those challenges marks the difference between eating and being eaten.
"One of the biggest challenges in our industry is that some retailers will embrace the future and invest in technology to stay ahead of the curve," he says. "While despite the progression all around them, others will do business as they've always done and risk becoming obsolete in the retail space. At InvenTrust, we are looking to partner with retailers that are embracing technology to enhance their bricks and mortar presence."
There are three areas of concern that are top-of-mind for Billingsley: First is convenience, second is pricing and third is adaptation. Obviously, online is a convenient way to shop. But until delivery systems guarantee universal same-day delivery, "If I can get in my car and bring a suit home the same day rather than waiting for it to be shipped to me, there's a thrill of instant gratification that continues to drive a lot of traditional retail."
Evolving retailers will also take advantage of new thinking in delivery patterns. "As the overlap of brick-and-mortar and online shopping continues to evolve," he says, "you'll have more distribution shift to bricks and mortar and distribution hubs that are closer to the customer. Shipping is a strategic issue for retailers right now, and its cost and execution will greatly influence retail real estate decision making going forward."
The second area of concern is pricing, a subject that has made headlines lately, thanks to charges from President Donald Trump that Amazon is using the postal service "as its delivery boy." There's also the ongoing question of collecting sales tax, which many see as giving online retailers an unfair advantage.
Here too, the evolution continues, though ultimate outcomes in the form of the so-called Main Street Fairness Act are yet to be resolved. Says Billingsley: "Many online retailers have an unfair tax advantage, and I'm surprised it's lasted this long." The challenge is particularly critical for open-air retailers, InvenTrust's prime retailer pool, since "many of our retailers are value-centric." That same men's suit Billingsley referenced before, "costs less to make today than it did 10 years ago, which means that pricing is more competitive than ever." That situation only increases the importance of a resolution to the tax issue and, it is hoped, a leveling of the playing field between online and traditional sellers.
Evolution itself is the third area of concern. Here open-air centers, such as those owned by InvenTrust, are probably best suited for adaptation since, "There isn't massive site infrastructure needed. We have a lot of flexibility at our properties to evolve with future technology needs and consumer demands. "
He cites the adaptation of drive-up windows and dedicated pick up areas for quicker service at grocery stores as examples of ways the physical plant at an open-air center can progress with retailers. "As store prototypes and the retail experience evolves," he says, "open-air shopping centers are better-equipped to change quickly."
The challenge for the landlords who support their tenants comes in the form of a balancing act, "Continuing to embrace the fundamentals that have always made open-air retail centers strong while creating reasonable flexibility for future change," he says.
A prime example of this is the shift many centers are making from individual omni-channel marketing to online branding of the entire center. Billingsley reports InvenTrust supports their retail tenants with local search marketing and geotargeting initiatives, letting customers in a targeted geographic location know there's a particular store in an InvenTrust center nearby.
This sort of support is a key to "the partnerships we strive for with our retailers," Billingsley says. "We need to evolve together."