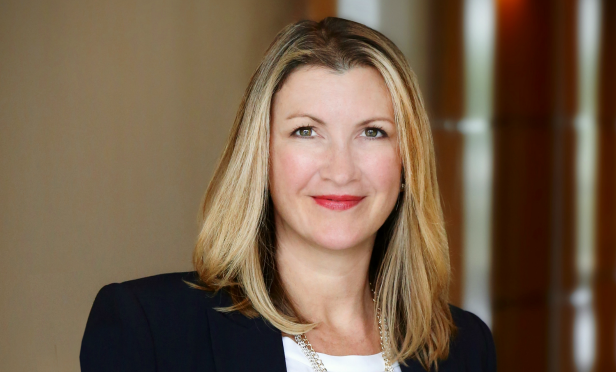 Real Capital Markets has hit a major deal milestone. Since its inception in 1999, the firm has completed $2 trillion in deals, or a total of 60,000 transactions with an average deal size of $30 million. The firm credits technology and technological innovation has the driver of the activity. We sat down with Tina Lichens, COO at Real Capital Markets, to talk about the firm's growth, what this milestone means, and how technology is changing real estate transactions today.
GlobeSt.com: Tell me what this milestone means for the firm.
Tina Lichens: This is a huge milestone. We work with clients that are selling $50 to $100 million properties, so we kind of become numb to these giant numbers, but this is a huge number. When looking at the numbers of our 20-year history, and it took us the first 14 years to hit the first trillion and around five years to hit the second trillion. So, our business is accelerating.
GlobeSt.com: How has technology helped you to hit this deal mark?
Lichens: When RCM was first formed in 1999, people were still doing things the old fashioned way, all by mail. By the nature of how business was done, it was pretty normal from the time that you did your initial marketing to the time a deal closed it took six months to a year. Today, technology has sped up that process, not just in terms of the workflow, but you could send out an executive summary, go into the deal room and review the book and review the due diligence materials within minutes rather than days and weeks. We are also helping people reach the right buyers as well because of our database of buyers. We are making sure that we are reaching everyone that wants to look and buy the opportunities that you are offering. Being able to reach those people speeds everything up. You are spending weeks or months canvasing to reach the right buyers.
We have really helped lead the adoption of technology in the commercial real estate industry. The way that people have used RCM really did help get some more old school individuals into the 21st century when it comes to technology, and I think that has helped the industry as a whole.
GlobeSt.com: What should the industry be doing to stay ahead of the curve in terms of implementing new technology?
Lichens: There is so much more that people can be doing. From our perspective, there is so much further to go in terms of technology to buy, sell and transact commercial real estate. We are working with a team of developers that is constantly developing new features and functionality for our platform, and we release new features that buyers and sellers are asking for each month. Currently, we are working on a program called Insight. This is a business intelligence product that allows that brokerage organization to have insights and information across the organization, regardless of who is brokering the deal or the type of deal that it is. That is real exciting, and we see that need wide and deep.
GlobeSt.com: What's next for the firm?
Lichens: Our clients are really trying to consolidate their technologies. They don't want 100 brokers using 100 different CRM systems or marketing systems. We are helping them consolidate those technologies and integrate, so that people aren't adding in the same piece of data into each platform. We are streamlining all of that so that you have a single point of entry. That creates a lot of efficiencies for our clients and for our sellers as well, because they are the ones that benefit from speed to market and the increased efficiencies that technology provides.