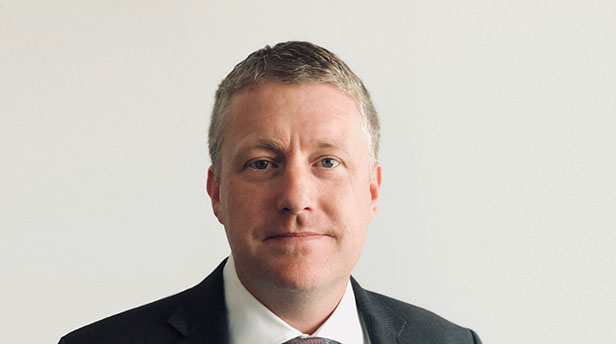 CALABASAS, CA–Current market conditions are proving the old saying about striking while the iron is hot. Or, more accurately, while the yield curve remains flat. So says PNC Real Estate VP Jason Shaffer in an exclusive interview with GlobeSt.com.
The curve, a bellwether that historically has indicated a coming softening of market conditions, says Shaffer, also indicates that current market conditions might offer the best backdrop to expansion, especially for specific product types. To find out why and which products could fit that bill, read on:
GlobeSt.com: What's the significance of the current flat yield curve—especially in terms of the market cycle?
Jason Shaffer: Historically, over the last three economic cycles, a flat yield curve has been a precursor to a recession. We saw it in the early '90s, the early 2000s and in 2007 and '08. At a very basic level, flat to inverted yield curves indicate that the current economic environment is better than it will be. Look at today's pricing: a seven-year fixed rate is actually just slightly wider than a 10-year, and it's almost flat to a 12-year. You're actually only paying two basis points to go from a seven- to a 12-year term. It's very unusual, and it presents some nice opportunities.
GlobeSt.com: We'll get to those shortly. Let's stay with this slowdown theme for now. We've heard of a short and shallow downturn late in '19. Is this what you're referring to?
Shaffer: It's hard to evaluate if we'll slip into a recession or how deep it would be. The labor market is so strong and we expect wage growth through the year. We've seen so much job creation that many people will agree that it depleted the pool of available workers. Also, many apartment dwellers are spending 30 to 40 percent of their income on rents. If that number stays about the same and wage growth materializes, then that may make up for any decline in cap rates. Essentially, in order to have a property-value increase, you need cap-rate compression, rent growth or more efficient property operations. We could see a situation where wage growth keeps values constant while cap rates increase.
GlobeSt.com: Let's talk about those opportunities you mentioned.
Shaffer: The increase in yields across the board benefits apartment owners who have locked in interest rates over the past two years, and if you're currently looking to acquire multifamily assets, with this flat yield curve there are opportunities to put on longer-term debt. We've already seen some investors pay those two basis points and go out 12 years, with the intent to put on supplemental debt at a later date to bridge any equity gap resulting from future appreciation.
GlobeSt.com: Along with a flight to quality?
Shaffer: We're seeing a lot of that, but class B assets right now are performing the best of any product type, in large part due to the amount of building in class A. We've seen a lot of developers express interest in in-fill rehabs. Well-located properties that are maybe '80s vintage, with large footprints and larger units where they can achieve lower per square foot rents but still generate strong rent growth.
GlobeSt.com: What's the sweet spot in terms of leverage?
Shaffer: In some markets we can still achieve 75 or 80 percent leverage. However, most are well-capitalized owners with the ability to pay down the loan if there was a shortfall due to a correction. That said, if you were 65 to 70 percent leveraged, you could have the ability to ride out whatever is in front of us. Not to mention we can support additional interest only, which will generate significantly more cash flow.
GlobeSt.com: What other opportunities are you seeing?
Shaffer: Specialty product types–manufactured housing, for example. The number of investors looking at that product type has really expanded over the past few years. Also, modern manufactured housing is transforming that product type, and if you were building new, you could get that up and stabilized very quickly.
It should also be mentioned that our balance sheet group is very active in construction lending, and they report that developers are looking to break ground sooner rather than later. That's because: a) the expectation that their borrowing costs will only be higher over the next 12 months, and b) while we're seeing rent growth, some of these overbuilt markets are cannibalizing themselves as inventory comes online.
GlobeSt.com: How?
Shaffer: In some major markets where there's been tremendous growth, some owners have doubled their NOI in 10 years. Whenever you see that kind of rent growth, astute developers will come in and try to build new product. The markets with the most deliveries are seeing either flat rents in the class A space or slightly declining rents because so much is coming online.
GlobeSt.com: In what ways do lenders such as PNC respond to the current lending climate?
Shaffer: Now's the time in the market where you want to be working with a lender that's willing to work for you. It's especially beneficial if you have a longstanding relationship with that lender. That said, both Fannie and Freddie are saying their first-quarter volume is dramatically down from the previous two years and certainly sales volume is also down. But, as sellers adjust to current pricing, I foresee a very busy second half.
Past performance does not necessarily predict future results.
Jason Shaffer is a vice president responsible for loan origination for PNC Real Estate.
Shaffer is committed to making the loan process smooth for clients from production to underwriting to closing and asset management.
He joined PNC in 2002 as an asset manager and served as assistant vice president in trading and assistant vice president in production before taking his current position as vice president in loan origination.
Shaffer holds a bachelor of science degree in business administration and a bachelor of arts degree in economics, cum laude, from Pepperdine University, a master's degree in business economics from the University of California and a master's degree in real estate development from the University of Southern California. He also participated in the Mortgage Bankers Association Future Leaders Program.