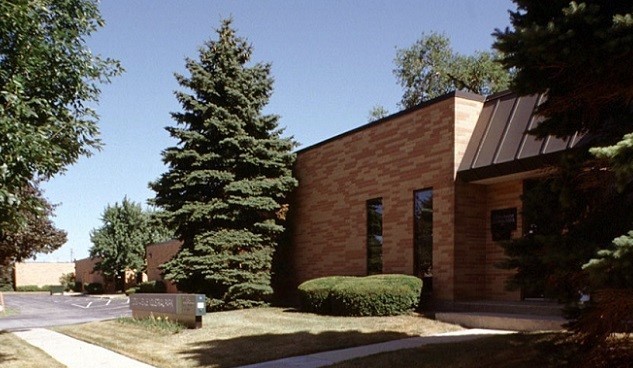 CHICAGO—The reputation of industrial assets has soared recently, and class A trophy assets are not the only properties that investors eagerly snap up. Clear Height Properties, a Chicago-based firm, has found success by acquiring many of the older suburban industrial buildings that house multiple tenants, and just picked up another such portfolio. It purchased a five-building, 666,079-square-foot, industrial portfolio located across metro Chicago from American Landmark Properties.
"Infill industrial has become the darling of investors," Patrick Turner, vice president of Colliers International | Chicago, tells GlobeSt.com. "But deals of this size usually don't appear on the radar of major institutional players." What brings Clear Height to the table is the opportunity to acquire a set of well-occupied buildings at a significant discount to what it would cost to build similar assets. Along with Colliers' Tom Rodeno and Matthew Stauber, Turner represented Clear Height.
The portfolio includes:
550 and 600 N. Commons, a 73,960-square-foot facility in Aurora
710-854 Foster Ave., a 116,785-square-foot facility in Bensenville
1400-1538 Elmhurst Rd., a 78,039-square-foot facility in Elk Grove Village
3456 Ridge Ave., a 100,207-square-foot facility in Arlington Heights
8220 Austin Ave., a 297,088-square-foot facility in Morton Grove
At the time of sale, the buildings were 85% leased to a roster of 77 tenants including Advocate Health, Amazon and Crawford Murphy & Tilly. And with so many tenants, managing such properties typically requires a lot of work, as well as knowledge of the local conditions.
"This is a niche market," Turner says, "and Clear Height has become a leader for these types of assets." The company had become interested in one of the properties, and when they found out it was tied to the others through a financing vehicle, opted to buy it all.
"American Landmark made a big splash buying and selling Willis Tower," he adds, "and these assets did not seem to be in line with their focus." But "Clear Height has established itself as a professional real estate company that focuses on these assets. They understand it better than others and have a track record of doing due diligence and closing deals."
Furthermore, unlike trophy properties in a core market like the Chicago metro, which may have cap rates of 5% or less, portfolios of this kind promise better rewards. "And from a risk perspective, although these properties require a lot of work, there is a tremendous amount of deal velocity," so owners don't have worry too much about losing a few tenants here and there.
Such considerations may become even more important in the next few years, Turner says. The stock market, though rising, has also given occasional shudders that makes some investors cautious. But in dense infill markets such as Bensenville and Elk Grove Village, it is very difficult to create new product. And with demand so robust, "a stabilized industrial or flex building in one of these areas is a great investment."