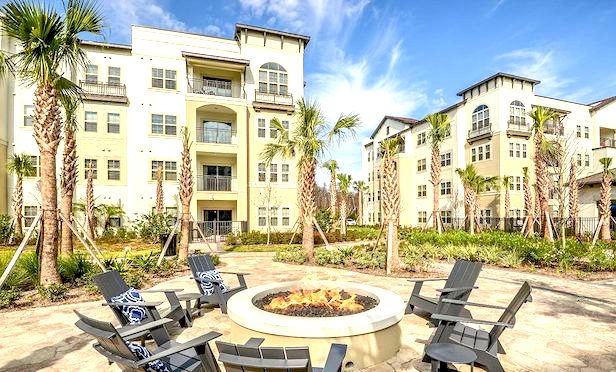 MIAMI—Locally-based multifamily investment firm Cardone Capital reports its Cardone Equity Fund has purchased properties in Orlando and Houston totaling 747 units for more than $100 million.
Cardone Capital closed the $45-million fund in less than seven months by raising funds via crowdsourcing. The Cardone Equity Fund acquired the 507-unit Woodway Square property in Houston from Fairfield Residential in an off-market transaction. The multifamily property is located near the Galleria Mall. The fund also acquired the Murano, a 240-unit upscale apartment complex in Orlando.
The company states that it used social media, including Facebook, LinkedIn, Instagram, Twitter and Snapchat, as its crowdsourcing platform for the fund.
Cardone assumed an existing Fannie Mae loan with the Fairfield Group. On the Orlando property, Cardone used Teachers Insurance & Annuity Association of America for the debt. Both deals were brokered by Robert Given of Cushman Wakefield.
Grant Cardone, CEO of Cardone Capital, said, "The real estate we are buying has traditionally been available only to the large institutions (such as Blackstone, Vanguard, Fidelity, Fairfield) and out of reach to everyday investors. I am making extraordinary investments available to the everyday person."
The Woodway Square property is located near luxury homes, backs up to Whole Foods and across from the Second Baptist Church.
Ryan Tseko, portfolio manager for Cardone Capital, notes, "The 15.671-acre site includes the largest private recreational park and green space of any multi-family community in Houston…"
The Murano was completed in 2016. The modern four-story structure is located across from the Ritz Hotel in Orlando.
Grant Cardone and Cardone Capital say they are planning to launch their fourth fund, Cardone Equity Fund IV, to raise $100 million privately from accredited investors, and are planning on registering with the SEC to offer interests in a Regulation A+ fund to allow non-accredited investors access to the deals.