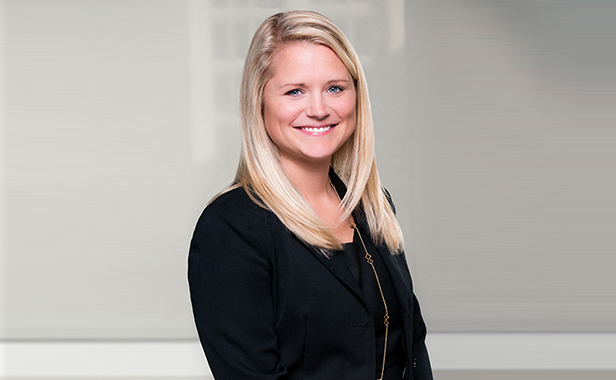 OAK BROOK, IL–In the retail real estate business, adding value is more than just upgrading the tenant roster. So says Stacy Short, leasing director and VP for the Western region of RPAI.
She should know. The REIT, which recently, and in record time it should be noted, completed its 10-year strategic plan, is now turning its full attention to value-add opportunities in the properties in its portfolio. Prime among these are three local-area assets: the 183,230-square- foot Oak Brook Promenade, which the REIT purchased in May of 2016; Main Street Promenade, a 181,573-square foot Naperville, IL, asset added to the portfolio in January of last year; and Plaza del Lago in Wilmette, IL, a 100,213-square-foot center acquired this past January.
Of course, what constitutes value is an eye-of-the-beholder sort of question. For Short, which means for RPAI, it lies in first, "producing higher sales for both existing and future tenants and then, bringing in a new and innovative concept or category to modernize the center and generate repeat visits."
She continues: "It entails some forward thinking on our part to understand what the customer wants and the direction in which they're going."
And how that forward thinking is applied is also an individual consideration, based on the local demographics and the needs of the community. So, although Naperville and Wilmette are considered more affluent areas (Naperville has been dubbed a so-called "Superzip" area based on income and education), the treatment is very different.
The one constant, says Short, is that people "need a reason to leave their homes and visit the center." At Oak Brook, for instance, a vacant store once occupied by a stayed, older restaurant, "we're bringing in a new category, a venue with music and other entertainment." A soft-goods retailer with very low web presence was also replaced with a wine store, which caters to both a younger crowd (through its pricing) and older patrons (through its variety) as well as a robust online presence. The restaurant and the wine shop together add inducements for people to visit and linger a while longer.
In Naperville, the dynamic is a bit different in that the city has launched a "2030 plan to become a live, work and play city," says Short. "That means understanding what Downtown needs and what the Downtown plan is. So we're working with the city to define and facilitate that plan."
The Plaza del Lago asset comes to RPAI with an especially impressive history, in that it is the second oldest shopping center in the country, says Short. That, of course, means both good news and challenges.
The good news is that the exterior design has a specific character and comes with a very high recognition among the local public. Plus, its tenant roster has "a strong relationship with their customers," she says. "Not all the tenants have an online presence, but they have the ingrained customer base, and we're working with them to build on that."
Which means adding a mix of modern retailers or tweaking locations to improve the customer flow. Given the age of the asset (it opened in 1928), there is some infrastructure work to be done, but these adjustments will only support the more modern retailer's needs and continued cusses of the existing tenants.
It's a prime example of how RPAI can blend history and "today's retail standards," says Short. "You might think a lifestyle center with great fashion and soft-goods retailers and sit-down restaurants makes sense. But a closer look might reveal a lack of a service component, a hair or nail salon or a health-conscious quick serve restaurant." These, she says form the basis of cross-pollination, of one retailer in a center supporting another by building traffic.
But that's not a task that falls to the retailers alone, and success is a responsibility that RPAI also shares. "We, as the landlord, and the tenant together are in a relationship beyond what's contractual," she says. "While we want our tenants to handle their marketing, to make sure the store is well stocked with relevant product and have strong employees, we also want to provide a great overall shopping experience in connection with the retailer's offerings."
These efforts are currently taking place at all three centers, Short reports. We are excited to see our progress in the coming months.