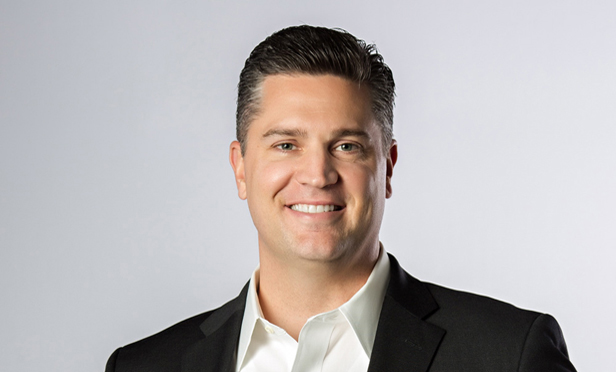 CORONA DEL MAR, CA–Amazon has shown the retail world that today's consumers are turning to the convenience of online shopping, but in some cases, consumers still prefer traditional brick-and-mortar stores as long as the shopping experience is easily accessible. The change is especially being felt by big-box retailers, who have been shaken by ongoing uncertainty (and a few bankruptcies) over the last year. So, how are landlords back-filling vacant big-box spaces and re-evaluating their future disposition options? They're getting creative, says Bill Asher, EVP at Hanley Investment Group. Asher sat down with GlobeSt.com to describe the scope and impact the "Amazon Effect" is having on the category.
Asher sees e-commerce becoming more competitive in today's retail environment. According to a recent UBS report, e-commerce represents 16% of total retail sales (excluding food and gas) which is up from 8% in 2004. The average household now spends $4,600 online compared to $3,140 just five years ago. It is projected anywhere from 30,000 to 80,000 stores would need to close to preserve low-single digit sales/store growth should the e-commerce infiltration reach 25% of retail sales by 2025.
"As reported by CNBC," Asher said, "more than 70 million square feet of retail space is projected to close in 2018, mostly due to the fact that large-format retailers continue to shut down stores. Toys R Us (with 40,000-65,000-square-foot stores) is in the process of closing all of its 800-plus stores across the US. Sears is closing 103 stores, Walmart's Sam's Club division is closing 63 stores, Bon-Ton is closing 42 stores, Macy's is closing 11 stores and J.C. Penney is closing eight stores – all with mostly 100,000-square-foot or more store footprints."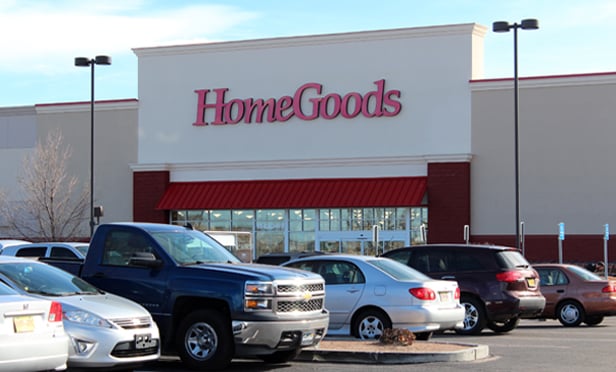 Retail landlords have been relying on discount retailers (e.g., Ross and TJX) as popular replacement options; however, it takes multiple tenants to fill a large big-box space, Asher notes. "Landlords are more frequently opting to divide these bigger spaces among a handful of tenants like ALDI, Burlington Coat Factory, TJX and ULTA rather than searching for a single-tenant replacement. Whether it's one tenant or multiple tenants, it could take 18 to 24 months before a viable replacement (or replacements) is procured. Replacing tenants is further compounded by the fact that many retailers opening smaller locations are negotiating co-tenancy language, exclusives and termination clauses in the event the store's performance does not meet specific metrics in the initial five-year period. These factors have created many challenges for landlords seeking to re-tenant big-box spaces in today's market," Asher said.
Furthermore, there's a real concern over whether there are enough brick-and-mortar retailers with near-term growth and expansion plans that will match the increasing supply of vacant big-box space, given the online retail pressures of Amazon, notes Asher. So, who are some of the most active retailers in today's market that can provide landlords with backfilling options? Asher lists some of the retailers and discusses their growth plans:
The TJX Companies (which includes T.J. Maxx, Marshalls, HomeGoods, HomeSense and Sierra Trading Post) aims to grow its global store count from approximately 4,070 to 5,600 long-term which would include 400 new HomeGoods stores and 800 T.J. Maxx and Marshalls locations in the US, Asher reports. During fiscal 2018, the company opened 258 net new stores.
Ross Stores (which includes Ross Dress for Less and dd's discounts) recently opened 92 stores for a total of 1,627 locations in the US. The goal for Ross is to reach 2,500 total stores in the future, Asher says.
Target, Kohl's, Sears and Nordstrom have been opening smaller locations where they can showcase their best products via traditional brick and mortar and market everything else online, Asher continues. Other companies are targeting to realign their physical footprints with their e-commerce businesses, only keeping stores open in high-demand markets. And for those retailers still growing, smaller stores are the future.
Asher says that Target plans to open 130 small-format stores by 2019. An estimated 25% of the new approximate 26,000-square-foot store formats will include grocery items to align with specific consumer area needs and create more frequent store visits compared to their larger big-box formats.
ALDI, the European discount supermarket offering discount prices in a smaller sized bare-bones format, continues its quick expansion in the US, says Asher. The privately-held company has 1,750 locations in 35 states and plans to add another 180 stores this year and a total of 750 more stores in the US by 2022.
Five Below has emerged as a leading value retailer and one of the fastest growing retailers in the country with approximately 650 stores in 32 states, Asher notes. Five Below had more than 100 new store openings in 2017 with similar growth plans for 2018. New store footprint averages 8,000 square feet.
Amazon is also expanding, Asher adds. "As much success as Amazon has had digitally, they also have their sights on growing through brick and mortar. They see an opportunity to combine its enormous digital presence with physical retail through Whole Foods stores (465 locations), bookstores (12 locations and growing), Amazon Locker package pickup hubs at Whole Foods locations, as well as a future Prime membership program for customers shopping at the grocer. Prime members will also get discounted prices at the bookstores."
Amazon is also testing other brick and mortar grocery concepts with two AmazonFresh Pickup sites and an experimental Amazon Go store in Seattle. Additionally, the company is exploring the potential of new retail outlets in furniture, home appliances and electronics, says Asher.
"While all retailers outside of Amazon continue to determine how to best complement brick and mortar sales with online retailing, Amazon is doing the opposite which is a significant indicator that brick-and-mortar retailing is not going away," says Asher. "Retailers and shopping-center owners will need to continue to adapt to a new normal. Retailers have learned from Amazon that if they're going to survive and thrive in traditional brick and mortar stores, they need to provide their customers with an experience and convenience, as well as understand their customers' needs in order to keep them coming back."
How has this new normal impacted retail shopping center buyers and sellers? Asher notes that retail investors have found themselves acclimating to a new model for how they value shopping centers in light of the effects of Amazon, retailer vacancies, announced store closures and retail footprint right-sizing. Owners are endeavoring to best determine which tenants will back-fill big-box spaces and how that will affect their future disposition values. Discount, internet-resistant, service-based or food-related tenants (or tenants that have those characteristics) have become the most popular investment types for investors as well as viable vacancy replacements in today's market.
"The once traditional power center filled with multiple soft good tenants has come under major scrutiny over the last 12 to 24 months making investors pause in their purchasing habits," said Asher. "Values on a cap rate basis have moved approximately 200 to 300 basis points in that timeframe. Owners are now evaluating break-up strategies to sell off certain components of shopping centers. Selling off these parcels mitigates the downside impact of re-tenanting and creates value by selling these properties in the single-tenant net-leased market which continues to be the most active sector in the industry and where cap rates have remained steady at record levels even with rising interest rates."
Asher adds that it is an exciting transitional time in the retail industry where many think that brick and mortar retail continues to downshift to the slow lane and exit, while Amazon is accelerating to a fast lane takeover online. "You may want to pump the brakes for a moment and recognize how both brick and mortar retailers and Amazon now more than ever are trying to figure out the best complementary relationship between physical stores and digital retailing. Successful retailers and retailing environments have always been those that can adapt and look to the future. Today and tomorrow are no different," Asher said.
Visit Hanley Investment Group at Booth #S220S in the South Hall at ICSC RECON in Las Vegas.