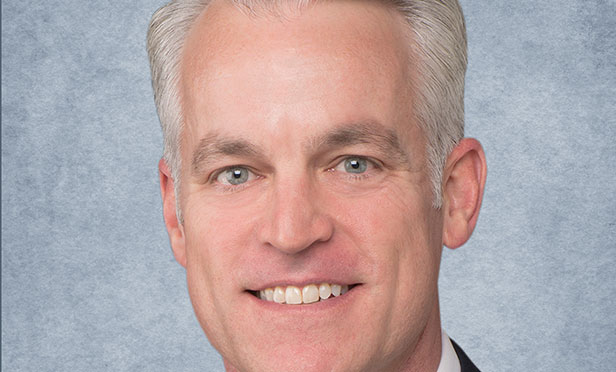 CALABASAS, CA–"Retail sales will continue to grow this year as discretionary income ascends." So Marcus & Millichap kicks off its First Half 2018 Net-Leased Retail Research Report.
Recently named national director of retail Scott Holmes points to a two-fold driver of this good news. First, "The tax law changes and the general health of the economy are creating more discretionary income for many purposes, including investments," he tells GlobeSt.com.
Holmes also points to a release of last-year's pent-up demand on the part of investors waiting to see where the then-proposed tax reform would lead. "There was a lot of fence-sitting last year," he says, "which has turned into increased volume."
Interestingly, much of that volume is coming from apartment investors, seeking higher returns and lower management responsibilities. "We're seeing some apartment investors selling that product type at historically low cap rates and moving that money into less management-intensive products, such as single tenant, net-lease retail," he observes, "and they're doing so generally at a higher cap rates than apartments." (Cap rate spreads remain at such historically high levels, the report notes, that they may temper any adverse impact from Federal Reserve rate increases.)
The result of these myriad tailwinds are evident. "This year," the report states, "retail spending is forecast to post a 4.5% advance, buoyed by the continued acceleration of e-commerce growth. Although online stores consistently expand their footprint, the e-commerce sector is just a small part of a much larger retail setting."
Among the net-lease retail sectors, "Dollar stores continue to perform well due to their inexpensive convenience items crafted to serve low-income households," according to the report. "Grocery stores remain a highly sought-after asset as well, which can be largely attributed to the continued improvement of the overall experience. Dine-in options, wine and cheese bars, and more quality products keep foot traffic high and occupancy strong for owners of these assets. Necessity-based stores, like grocers, have proved to be relatively resistant to the rise of e-commerce."
Tracking the development side of the net lease picture, Marcus & Millichap reports a contracting pipeline. "As the retail marketplace has improved throughout the cycle," says the report, "builders have largely responded by supplying build-to-suit product for net-leased tenants. As a result, single-tenant structures have routinely made up more than two-thirds of annual deliveries since the recovery began in 2009.
"Despite rising inventory availability due to several high-profile closings," the report continues, "net absorption has remained positive, generating robust growth in the average asking rent, which rose above 2008 levels for the first time in 2017. Elevated development costs that could be bolstered by the new metal tariffs may trigger further upside in asking rents as tenants vie for the limited space coming online."
Even interest rates, for the time being at least, are fueling volume. The interest-rate question was the biggest issue after the wait-and-see Holmes indicated previously. "We had a pretty rapid rise in the 10-year Treasury last year," he says. "It seems to have settled down to the new normal, and for that reason as well more people are transacting. There has been a modest rise, but it always depends on the market and the product type, especially in retail."
In fact, he adds, high-credit, long-term net lease transactions have in general been less impacted than other types of retail, such as power centers. But it's really "a case-by-case question," he says.
As both the report and Holmes point out, the fundamentals of the market–and the resultant investor interest–belie the headlines of doom-and-gloom. In fact, despite said headlines, there were more store openings (4,000 in all, according to Marcus & Millichap) than closings last year.
In all, Holmes sees a strong market for the foreseeable future, with only one bit of advice. "Certainly, the refrain for quite a while now has been cautious optimism," he says. "There have been some headlines, but as you go through the fundamentals on a broad national basis, conditions, especially earnings, still very much lean to the positive. Despite the headlines, vacancies are near all-time lows, there's rental rate growth and supply is constrained."
Which leads us to the advice, directly tied to the essentially local nature of the retail market: "Do your homework on the market," he concludes.