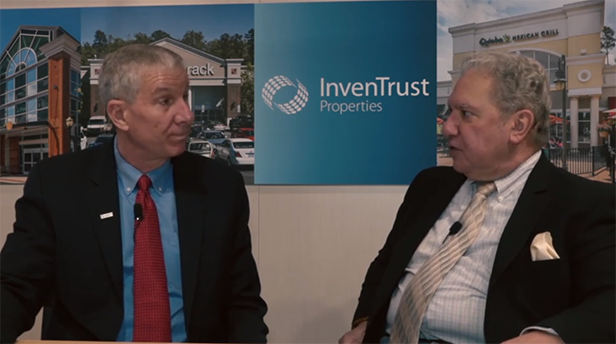 LAS VEGAS—Changes inside and out. That's the theme of this exclusive RECon video interview with InvenTrust Properties' Tom McGuinness. On both fronts those changes are indicative of a rapidly changing market.
McGuinness details the upper-echelon expansions the REIT has made internally, as he describes the simultaneous advancements being made in the industry as a whole. He also takes us on an extended view of what the future could shape up to be in this age of big Data. Click on the video link to hear:
The characteristics of specific retail types that the REIT believes are winners in the post-e-commerce age;
The growing use of Big Data to enhance the in-store experience; and
How searching for healthier options might become a no-brainer as technology increasingly informs the shopping experience.