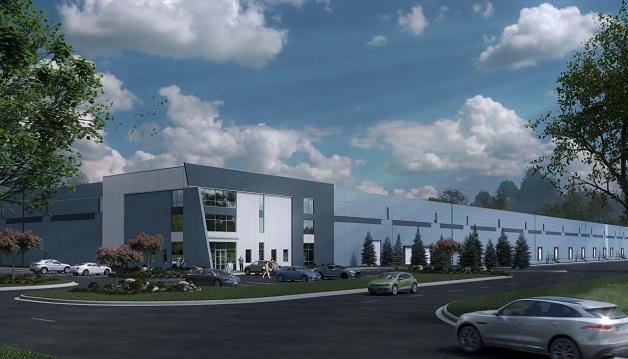 CINCINNATI—The Opus Group, along with Founders Properties, plans to begin building a speculative industrial development in Middletown, a northern suburb of Cincinnati. Construction on the 612,730-square-foot warehouse building along the I-75 corridor will begin in June and finish by next May.
It's yet another sign that this metro area has a bright future as a distribution hub. Other major projects are also underway. Amazon has decided, for example, to create a $1.4 billion hub at the Cincinnati/Northern KY airport, part of a larger move to lessen its dependence on UPS and FedEx.
"This market is well-suited for large distributors," Douglas J. Swain, vice president, general manager, Opus Development Co., LLC, tells GlobeSt.com. "It's just a very good, centralized location," and allows distributors quick access to not only the Cincinnati area, but the metros around Dayton and Columbus.
He adds that demand for such product is quite intense. "Cincinnati is a land-constrained market, especially for distributors that need this much space."
As reported in GlobeSt.com, the land on the KY side of the Ohio River has a rough topography, and cleared sites that can handle distribution buildings are rare. But it's not much easier in the northern sections of the metro area. "It's tough to find spots that are zoned for this type of development," Swain says. Furthermore, much of the area is taken up by farmland with owners not interested in selling, or protected wetlands. Tax abatements for projects like this are also sometimes not available.
This building has been granted a 15-year, 100% real property tax abatement. It will feature 36' clear height ceilings, 410 car parking spaces, 40 dock doors, 79 trailer positions and an additional 91 positions available for knockout panels, which will provide tenants more flexibility. Swain says the development will be ideal for one or two tenants.
The project site is located just a forty-five minute drive from either the Cincinnati International Airport or the Dayton International Airport, with direct access off Rte. 63, at the corner of Todhunter and Salzman Rds.
This project is the latest addition to Opus' portfolio in the Ohio market, which includes Port Union Commerce Park, a fully-leased two building industrial project that was completed in fall 2015.
Opus Development Co., LLC will develop the property and Opus Design Build, LLC will be the design-builder. Opus AE Group, LLC will be the architect and structural engineer of record. The project is a joint venture with Founders Properties, LLC and Norm Khoury and John Gartner with Colliers International in Cincinnati will market it for lease.