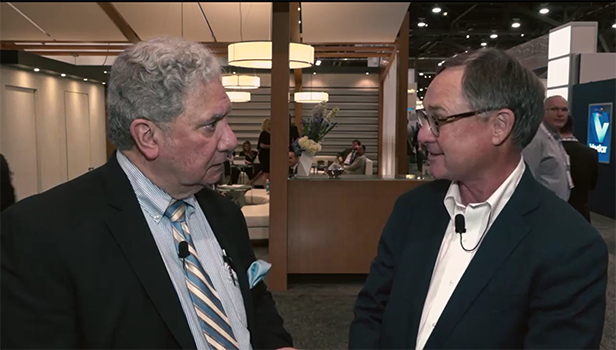 LAS VEGAS—News cycles both in and outside the industry stood up and took notice last August when Amazon plunked down $13.7 billion for Whole Foods. Steve Williamson, managing director for retail services for Transwestern's Central region, states that while the headlines have quieted down the smoke has yet to clear. And that's a process that is likely to take years.
"Everybody's on notice that times have changed," he tells GlobeSt.com. Of course, even before the mega-merger, the smart grocers were tracking the shifting needs of the consumer and watching tech advancements such as Blockchain to see how they could apply emerging tech to speed the process, increase the in-store experience and improve delivery. Those efforts, he says, have now been kicked into high gear. (For more, see video at the end of this piece.)
"That's why Walmart is hooking up with Google," he says, reportedly the first time the massive retailer is selling its products online other than through its own website. Of course, both Google and Amazon have versions of voice-activated technologies that their new partners can use, so Williamson expects to see a surge in that method of home shopping.
The good news here, he says, is that it is all consumer-driven, with the implication that none of the savvy grocery brands are digging their heals in and simply letting the digital parade pass them by. "All of the grocery stores in one way or another are looking at multiple ways to improve their products, services and experience," he says, "and technology is the best way to do that."
Not all of the advancements are tech-based, and Williamson says that we can all expect new wrinkles to the in-store experience, such as cooking lessons, as a way to bring customers in. For grab-and-go shoppers, food kiosks are also being tested.
Big Data, of course, figures heavily in the mix of technologies that grocers are checking out. Individually-targeted marketing and promotional campaigns as well as the ability to track the wants and needs of local shoppers—and adjusting inventory accordingly—are all part of the new age of tech-based consumer interaction.
"It's a new world," says Williamson, "and all brands are looking at what the competition is doing. They need to if they want to improve and remain relevant. The good news is that in so doing, everyone—the grocer, the industry and the consumer—wins."