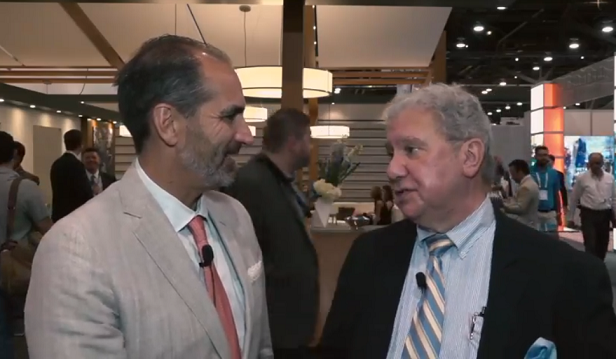 LAS VEGAS—It's time to get over it, says Nick Hernandez. He's managing director of Transwestern's national retail services. And the "It" he refers to is the ongoing belief on the part of many retailers—and their real estate representatives—that there's a struggle with online shopping.
In fact, there is no struggle, he says, but there is adaptation, and the retailers who recognize that will be the winners. He even takes that idea one step farther: "Not only do many Amazon products come from brick-and-mortar retailers," he tells GlobeSt.com, "but I would bet good money that in 10 to 15 years, Amazon will be one of the world's largest brick-and-mortar retailers."
[Editor's note: A video interview is available at the end of this article.]
The problem, says Hernandez, lies not in the stars of e-commerce, but in the retailers themselves and the very old-school problem of bad management. "Most of the experts point to the management teams in place," he says. "They're afraid of change, so they deteriorate. Look at stores like JCPenney or Toys 'R' Us."
On the flip side, he points to Macy's turnaround story or the latest India venture from Walmart. He refers to the retailer's $16-billion purchase of Flipkart, India's leading e-commerce platform. "They're forward-thinking," he says simply.
And today, he says, that means many things. It means "omni-channeling, evaluating the size of their boxes and their merchandise mix and experimenting with same-day delivery. Successful retailers today are making the entire process work, from sale to delivery."
Those success stories are set against a retail landscape that's fairly robust. "Development is very conservative," he says, "so rents are holding steady and vacancies are at all-time lows. If the rumors come true and there is some sort of slowdown next year, I believe retail is fairly well-positioned to endure it."
That too, he says, is a sign of adaption to new market conditions. "Retail is an ever-changing landscape," he says. "But it always has been. As retailers continue to adapt, we'll see who the winners and losers are."