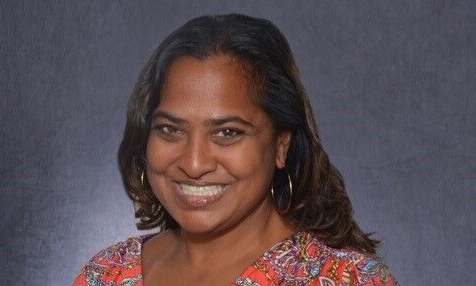 MIAMI–Finally, it seems, we have gotten a handle on Millennials — their desires, their habits and ideas of how to live life. Now with Millennials a known entity we turn our attention to the next generation: a cohort that has been dubbed Generation Z. Born between the mid-1990s to early 2010, many are just starting to enter the workforce. And they will be just as, if not more, a potent force than Millennials as they make up 25% of the population.
To find how Gen Z will affect commercial real estate — both within as brokers and without, as apartment and office occupiers — we turn to Pushpa Gowda, the Miami-based Global Technology Engagement Director for JLL
"In 2015, Millennials became the largest generation in the American workforce, according to Pew," she tells GlobeSt.com. Little surprise, then, that real estate decision makers are tuned into what millennials are looking for given their significant purchasing power. But, Gowda continues, "they now need to turn towards the next generation and understand importance nuances between these cultural cousins."
"This generation will be influenced, marketed to, and sold differently than past generations," she adds.
Including real estate, where "there is a great opportunity for Gen Z to help shape the future of real estate sales, particularly as Gen Z becomes an increasingly important real estate buyer," Gowda says.
Here, we give you 7 ways this will happen.
Being Brokers
1. They'll be very good at online cold calling. "Generation Z is the first to have truly grown up completely immersed in social media from birth – which shapes the way Generation Z makes major purchasing decisions. We've seen brokers begin to use social media, other than LinkedIn, to generate leads and new business opportunities." Generation Z won't know anything else and will likely be very successful in "online cold calling, Pushpa concludes.
2. Technology will be critical for recruiting and retention. Brokers relying on technology for their business is fairly new, Gowda says. Generation Z will expect the latest technology and will expect it to be seamlessly incorporated into business processes. "This will become critical for recruiting and retention."
Apartment Dwellers versus Home Buyers
Generation Z outnumbers their Millennials peers by large margins, ultimately positioning them as the force driving the home buying and building market soon, Gowda says.
3. A suburbs revival. As Generation Z is just beginning to come of age, they are slowly entering the housing market, Gowda says. Yet while many are currently renters, they aren't content staying renters for long, in part due skyrocketing rental prices across the country but more so because they are more family-oriented and will be settling down. They will be raising children. "It may not look the same as their elders' generation, but they will need housing, and they will want to ease their work-life balance," she says. For that reason, she adds, "the suburbs are not dead, and even though we've seen a lot of shift toward downtowns across the country, don't count the suburbs out just yet."
This will force companies to reexamine their headquarters when considering long term moves, she adds.
Office Occupier Trends
Workplace environments have changed dramatically, thanks to Millennials who have reshaped the very concept of work. But Generation Z will spur its own workplace revolution, Gowda says. "These new college graduates are not coming from environments where they sit in one place for hours at a time, as universities have adapted the student experience. This will directly translate to their expectations in the workplace."
Generation Z is bringing with them an entirely new set of expectations that companies and buildings must strive to achieve in order to remain relevant and competitive to attract this next generation of workers, she says.
4. Less amenities, more flexibility. Generation Z is social, collaborative, and less focused on amenities, requiring flexible spaces that can be adapted to collaborative projects or individual work, Gowda says. In fact, 69% of Generation Z would rather have their own workspace than share it with someone else, while at the same time 74% of Generation Z prefer to communicate face-to-face with colleagues, so both private workspaces (or quiet zones) and collaboration spaces are important. "It will be interesting to see this play out at as Millennials become managers of Generation Z, this will likely be a good match with some differences to accommodate."
5. Flexible roles too. "Expect Gen Z to be focused on more than just flexible spaces, they want flexibles roles too, Gowda says. Seventy-five percent of Generation Z would be interested in a situation in which they could have multiple roles within one place of employment. "Corporations will need to consider how to physically organize departments throughout the physical office to encourage hybrid roles."
6. It's the technology, stupid. "Generation Z is in need of corporate workplaces that support the highly interactive and tech-enabled environments they've grown up in," Gowda says. In fact, 40% of Generation Z said that working Wifi was more important to them than working bathrooms. This is in line with Generation Z expecting not only technology basics but also the latest technology. "Corporations should make certain to provide a variety of workplace sizes and styles accessible 24/7, as choice and individuality are defining characteristics of Generation Z."
7. Free-flowing environment. But technology is just one element, Gowda says. "Generation Z demands a free-flowing environment that supports all their needs, from workout rooms, workspaces designed for any given day and spaces that build community and collaboration."